Problem solving used to keep Kevin Ekbatani awake at night. These days, he works with small and medium businesses to keep them protected from malware and coordinated attacks.
Wrapped in Cylance green, Kevin uses artificial intelligence-based security solutions to keep the bad guys from using tools such as fileless malware attacks to damage the businesses that power our economy.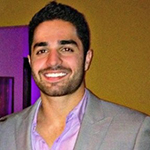 About Kevin Ekbatani
Kevin Ekbatani is a Sales Engineer at Cylance with the ability to leverage both business and technical acumen to steer revenue.
He has a keen ability to identify problems and technical differentiators and articulate those to both technical and non-technical professionals. Most importantly, Kevin believes in first becoming an expert with the products and services he advocates for.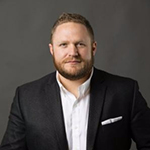 About Richard Melick
Odds are, if you have seen a Cylance presentation at RSA, Black Hat or a live road show, you have seen Richard Melick in action.
He's presented demonstrations of live malware creation and destruction in front of thousands of people all over the world. He is a Senior Security Technologist at Cylance and has logged thousands of hours as part of the Analyst Relations and Competitive Intelligence teams.