With just a few weeks left in 2018, many global organizations are still failing to adhere to the General Data Protection Regulations' (GDPR) strict conditions and are instead taking a wait-and-see approach. They mistakenly believe compliance only affects large organizations with deep pockets.
The launch of GDPR in Europe, the signing of the Japanese Act on the Protection of Personal Information (APPI), and the Brazilian Lei Geral de Proteção de Dados (LGPD) all catalyzed a global shift toward comprehensive data privacy regulations.
Gartner predicts that by the end of 2018, more than 50 percent of companies affected by GDPR will not be in full compliance with the requirements. Cylance provides needed resources to organizations that don't have the IT and personnel budgets to meet compliance regulations on their own—from identification to remediation, to ongoing prevention.
In this week's episode of DirtySecurity, Edward Preston talks with Cylance Managing Director of Security Practice Dr. Anton Grisham about living in a post-GDPR world. The pressure is on organizations now to respect and protect the privacy of people who interact with them.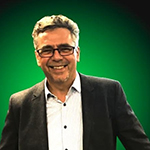 About Anton Grashion
Anton Grashion (@doctor_know) is Managing Director, Security Practice at Cylance. Anton has a Masters' degree in Computer Science and a PhD in Artificial Intelligence from Staffordshire University. He has been in the security game for over 25 years, having founded one of the UK's first email security-as-a-service companies in 1989.
When not working to secure every device under the sun, Anton is a beekeeper and self-described "rabid" rugby league fan.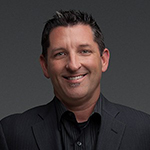 About Edward Preston
Edward Preston (@eptrader) is the Global Director of Consumer Sales at Cylance. Over the past 22 years, Edward has created an eclectic professional portfolio that stretches from the trading floors of Wall Street to data centers worldwide.
Edward started his career in the finance industry, spending over 15 years in commodities and foreign exchange. With a natural talent for motivating, coaching, and mentoring loyal, goal-oriented sales teams, Edward has a track record for building effective sales teams who have solid communication lines with executive management. Edward joined Cylance in January 2015 in order to help Cylance build out their Business Development, Renewals and SMB divisions and is now a natural evangelist for the entire Cylance brand.