"We don't know what we don't know…" ~ Donald Rumsfeld
What is the cybersecurity industry doing to protect our users from the unknown? How can we keep our networks clean when the bad actors are continuously evolving in order to avoid detection?
In this week's episode of DirtySecurity, Edward Preston talks with Cylance Vice President of Sales Engineering Rich Thompson about how Cylance exceeds the standards set by technologies rooted in human behavior and performance. In order to reach a state of prevention and stop reacting to events that have already occurred, the cybersecurity industry must evolve.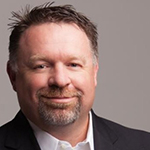 About Rich Thompson
Richard Thompson (@TheRichThompson) is Vice President of Sales Engineering, North America at Cylance. He has 25+ years of experience in security. This includes 21 years leading security efforts at the regional and national level in the retail industry, and 5 years leading Sales Engineering and Professional Services efforts in the enterprise software industry.
Rich has experience in forensics, incident response, electronic discovery, information risk management and governance. Rich joined Cylance in October 2014 in order to help Cylance in the vision of protecting every endpoint under the sun. He also has surprisingly wide-ranging musical taste.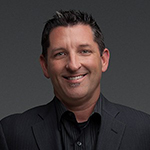 About Edward Preston
Edward Preston (@eptrader) is the Global Director of Consumer Sales at Cylance. Over the past 22 years, Edward has created an eclectic professional portfolio that stretches from the trading floors of Wall Street to data centers worldwide.
Edward started his career in the finance industry, spending over 15 years in commodities and foreign exchange. With a natural talent for motivating, coaching, and mentoring loyal, goal-oriented sales teams, Edward has a track record for building effective sales teams who have solid communication lines with executive management. Edward joined Cylance in January 2015 in order to help Cylance build out their Business Development, Renewals and SMB divisions and is now a natural evangelist for the entire Cylance brand.