Hacking has changed a lot over the past 20 years. Elinor Mills was there to see it and report on some of the biggest moments, including the time seven legendary hackers stepped into the hallowed halls of the United States Congress to testify about what was happening in the technology industry.
Oh, how times have changed.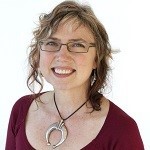 About Elinor Mills
Elinor Mills (@elinormills) has a Master's degree in journalism, and has worked as a professional reporter and editor for 22 years. In 2012, she joined the Bateman Group to lead the budding content practice and help with media relations strategy.
She has overseen the expansion of the Bateman Group Content Studio to include a team of full-time writers and content wizards, leads media training for clients, and serves as in-house journalistic filter for all types of communications.
Elinor also keeps tabs on all thing's security related as part of her work in the company's burgeoning Trust Practice Group. She also continues to write about the tech industry and helps produce panels, parties and other influencer events on behalf of Bateman Group.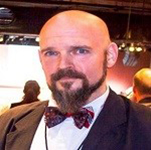 About Matt Stephenson
Insecurity Podcast host Matt Stephenson (@packmatt73) leads the Security Technology team at Cylance, which puts him in front of crowds, cameras, and microphones all over the world. He is the regular host of the InSecurity Podcast and host of CylanceTV.
Twenty years of work with the world's largest security, storage, and recovery companies has introduced Stephenson to some of the most fascinating people in the industry. He wants to get those stories told so that others can learn from what has come before.