"The biggest bang for the buck in security is to ask for more money—because it's free!" ~ overheard at SecureWorld Chicago.
In today's cybersecurity market, it can be difficult for a small business to catch the attention of the major security players. Oftentimes, those large players only offer a scaled-back version of their enterprise solution at a lower price, or a souped-up version of their consumer product.
Neither option tends to meet the needs of the type of small businesses that are frequently the victim of a data breach, especially when you consider that according to the 2018 Verizon Data Breach Investigations Report, of those breaches:
28% involved internal actors
30% included malware
68% took months or longer to discover
Some security folks in Lincoln, Nebraska, didn't particularly care for this status quo and decided to do something about it. Over the past decade, CEO Justin Kallhoff and the crew over at Infogressive have built an MSSP serving 20 countries and comprising over 30,000 seats.
In today's episode of InSecurity, Matt Stephenson chats with Justin Kallhoff about the security trials and tribulations of the Small to Medium enterprise in the contemporary world of cryptovariants, ransomware, and how MSSPs work to shoulder the burden of cybersecurity.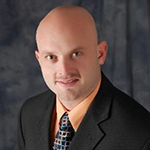 About Justin Kallhoff
Justin Kallhoff (@justinkallhoff) founded Infogressive Inc. in October 2006 with a dream of creating a world-class team of information security professionals who could make a difference for clients spanning the globe.
Over the past decade, Justin and the crew at Infogressive have built an enterprise spread over 44 states and 20 countries, comprising over 30,000 seats.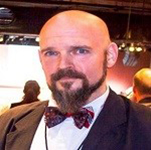 About Matt Stephenson
Insecurity Podcast host Matt Stephenson (@packmatt73) leads the Security Technology team at Cylance, which puts him in front of crowds, cameras, and microphones all over the world. He is the regular host of the InSecurity Podcast and host of CylanceTV.
Twenty years of work with the world's largest security, storage, and recovery companies has introduced Stephenson to some of the most fascinating people in the industry. He wants to get those stories told so that others can learn from what has come before.