"Education is the most powerful weapon which you can use to change the world."
~ Nelson Mandela
Joe Billingsley has a resume so long that it puts him squarely in the conversation with anyone who is serious about cybersecurity. He is a former Army Strategist and Cyber Operations Officer and has served in various executive and staff positions, including a 15-month surge deployment to Iraq as part of the 1st Armored Division.
Joe has also participated in engagement activities in the former Warsaw Pact and on the Mediterranean Sea aboard the USS Mount Whitney during the Arab Spring.

Joe is an Advisor for the Cyber Security Forum Initiative (CSFI), a Fellow at the Center for Network Innovation and Experimentation (CENETIX), a Special Advisor of the peer-reviewed journal Military Cyber Affairs, Adjunct Faculty at the George Washington University, and an Adjunct Professor and Cyber Intelligence Advisor at the Institute of World Politics (IWP).
In an article published on the Naval Postgraduate School site, Joe said, "as a strategist with an interest in cyber, I wanted to support strategic priorities like the development of the cyber workforce and operationalization of cyberspace. I came up as a signal officer overseas and saw the need for more cross-talk and understanding in the cyber domain. I also saw the important role our military associations play and decided that the time was right for a cyber association that was joint and interdisciplinary."
Since then, Joe founded the Military Cyber Professionals Association (@milcyberorg) in order to help develop the American military cyber profession through STEM education.
In today's episode of InSecurity, Matt Stephenson chats with Joe Billingsley about the importance of cybersecurity and STEM education in the modern US Armed Forces and the private sector.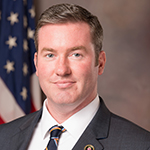 About Joe Billingsley
Joe Billingsley has served as the Director of Strategic Engagement (DoSE) at the National Defense University (NDU) College of Information and Cyberspace (CIC) since summer 2018. He is a graduate of programs at the Naval War College, Army War College, Military Intelligence School, and Army School of Information Technology, and holds a BA in History from the University of Connecticut, MS in Cyber Systems and Operations from the Naval Postgraduate School. He is currently pursuing a PhD in Information Sciences with a research focus on innovation adoption across social networks.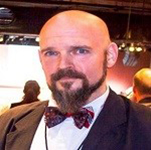 About Matt Stephenson
Insecurity Podcast host Matt Stephenson (@packmatt73) leads the Security Technology team at Cylance, which puts him in front of crowds, cameras, and microphones all over the world. He is the regular host of the InSecurity Podcast and host of CylanceTV.
Twenty years of work with the world's largest security, storage, and recovery companies has introduced Stephenson to some of the most fascinating people in the industry. He wants to get those stories told so that others can learn from what has come before.