Nation-state conflict has come to dominate many of the policy discussions and much of the strategic thinking about cybersecurity. When events of geopolitical significance hit the papers, researchers look for parallel signs of sub rosa cyber activity carried out by state-sponsored threat actors—espionage, sabotage, coercion, information operations—to complete the picture. After all, behind every story may lurk a cyber campaign.
Rosneft is a Russian company which likes to refer to itself as one of the largest publicly traded oil companies in the world. According to the New York Times, it is also a prominent foreign policy tool of the Russian government. More than half of the company is owned by the government, and it serves as a major pillar of critical infrastructure for Russia as well as other neighboring nations.
There are huge sums of money involved in its recent moves for partial-privatization. It also wields incredible domestic and international political power. All of these characteristics make it a highly likely and legitimate target of foreign espionage efforts.
In today's episode of InSecurity, Matt Stephenson talks with Cylance Directors of Threat Intelligence Jon Gross and Kevin Livelli about their new report: Poking the Bear: Three-Year Campaign Targets Russian Critical Infrastructure. Their research took a look at an Advanced Persistent Threat (APT) campaign which targeted many state-sponsored fuel and agricultural companies, as well as critical infrastructure organizations.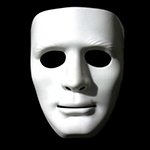 About Jon Gross
Jon Gross is a Director of Threat Intelligence at Cylance.
Other than that, he doesn't tell us much…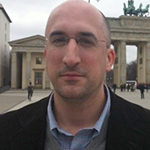 About Kevin Livelli
Kevin Livelli is a Director of Threat Intelligence at Cylance, where he conducts long-term, complex investigations with the Research and Intelligence team.
His work here follows ten years at 60 Minutes, where his investigative reporting and analysis were recognized with Peabody and Emmy awards. Before that, Livelli supervised investigations at the nation's largest independent police oversight agency. A graduate of Dartmouth, he earned master's degrees from Trinity College Dublin and Columbia University.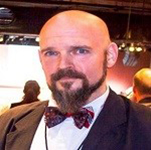 About Matt Stephenson
Insecurity Podcast host Matt Stephenson (@packmatt73) leads the Security Technology team at Cylance, which puts him in front of crowds, cameras, and microphones all over the world. He is the regular host of the InSecurity Podcast and host of CylanceTV
Twenty years of work with the world's largest security, storage, and recovery companies has introduced Stephenson to some of the most fascinating people in the industry. He wants to get those stories told so that others can learn from what has come before.