"An '80s keypad stuck on a '60s computer system. Take two things that work and nail them together." ~ Sam "The Falcon" Wilson from Ultimate Galactus Trilogy, Warren Ellis
IoT has different meanings to different people. While everyone in technology knows that IoT stands for "Internet of Things," what, exactly, counts as a thing? IoT adoption is ramping faster than home PC or WWW adoption did. The small price tag, stand-alone nature, ease-of-use, and business value of IoT make it appealing to both individuals and industry.
Unfortunately, as with any new technology, utility preceded security. So unsurprisingly, security is currently the biggest hurdle to adoption - or as some technologists joke, "there is no 'S' in IOT".
As discrete network boundaries continue to dissolve, the web of connected things will continue to grow and become increasingly vulnerable. These always-connected, diverse, and limited-function devices need a bold and visionary security solution that does not require human interaction.
In this week's episode of the InSecurity Podcast, Matt Stephenson chats with Sara Lofgren about the present state - and future - of securing the Internet of Things.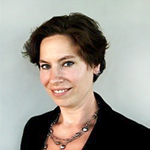 About Sara Lofgren
Sara Lofgren is the Channel Sales Engineering Manager at Cylance. She has been working in computer security for over a decade, with focus on solving enterprise security problems through the union of technology, people, and processes.
Besides malware, her other main areas of interest include privacy, cryptography, and technology regulations.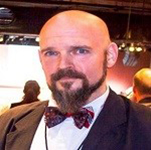 About Matt Stephenson
Insecurity Podcast host Matt Stephenson (@packmatt73) leads the Security Technology team at Cylance, which puts him in front of crowds, cameras, and microphones all over the world. He is the regular host of the InSecurity Podcast and host of CylanceTV
Twenty years of work with the world's largest security, storage, and recovery companies has introduced Stephenson to some of the most fascinating people in the industry. He wants to get those stories told so that others can learn from what has come before.