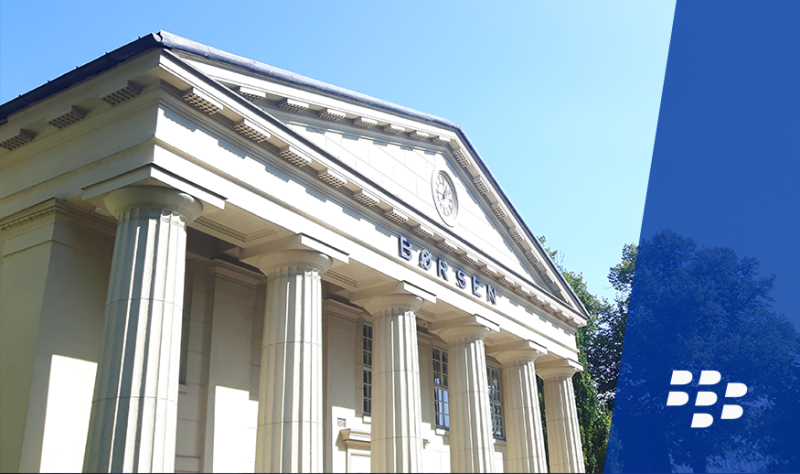 With the proliferation of mobility and the advent of the Enterprise of Things, balancing security and usability has never been more challenging for the financial services sector. But it's also never been more necessary. After all, financial data is extremely valuable to criminals and competitors alike.
Regulatory frameworks such as MiFID II understandably established a wide range of strict security controls and standards that financial services organizations must adhere to – requirements that often fly directly in the face of the connectivity and convenience that workers increasingly demand.
This was the situation facing the Oslo Stock Exchange, Norway's only regulated securities trading market. Founded in 1819, the Oslo Stock Exchange works with companies all over the world, trading in a wide range of equities, goods, and products. With 220 listings and 100,00 average daily trades as of May 2017, it serves as one of the world's leading markets for energy, shipping, and seafood.
As the market reach expanded beyond domestic investors, resulting in more business travel for Oslo Stock Exchange employees, leadership needed to find a way to enable mobile workflows without damaging its security posture. They quickly realized that their existing infrastructure simply was not up to the task. Something needed to change.
"Initially, we supported our remote workers through a Citrix ® Remote Desktop – this allowed them to access corporate resources from a laptop while on the road," explains Thomas Skjønhaug, Head of IT Operations and Infrastructure at Oslo Stock Exchange. "However, as we continued to expand to new regions and our staff traveled more, they began favoring smartphones over laptops. This presented a new challenge for us, as Citrix Remote Desktop was not designed for smaller screens – we still needed Citrix, but we needed another solution too."
With this in mind, Skjønhaug and his team approached Wizor for assistance. As a BlackBerry partner for over 11 years, Wizor's deep knowledge of BlackBerry's solutions portfolio and long-standing expertise in working with heavily-regulated industries throughout the Nordic region made them a natural fit for the Oslo Stock Exchange.
"Wizor helped us understand that we were already familiar with BlackBerry® Work in its previous incarnation," Skjønhaug explains. "Deploying it would be easy – we wouldn't have to put in effort to test, train, and deploy a new platform. As for Blackberry® UEM, we got a test license and quickly realized that it ticked off all our boxes."
As part of the Blackberry Enterprise Mobility Suite, BlackBerry UEM provides a unified view of all devices, apps, and content on a network, integrating both security and connectivity into a single interface. BlackBerry Work is an industry-leading PIM and productivity tool. By combining these two solutions with Wizor's assistance, The Oslo Stock Exchange has ensured better mobile productivity, enhanced efficiency, and improved employee satisfaction without having to sacrifice security or compliance.
"Travel is growing steadily more important – and so is mobility," says Skjønhaug. "BlackBerry ensures we're ready for that change, without having to worry about the security risks it entails."
To learn more on the full story of how the Oslo Stock Exchange leveraged BlackBerry security solutions for their business, read the full case study here.
Visit us online to take a closer look at BlackBerry Work and BlackBerry UEM, and be sure to read up on some of BlackBerry's other wins in the financial services sector, including our work with Bank BRI .