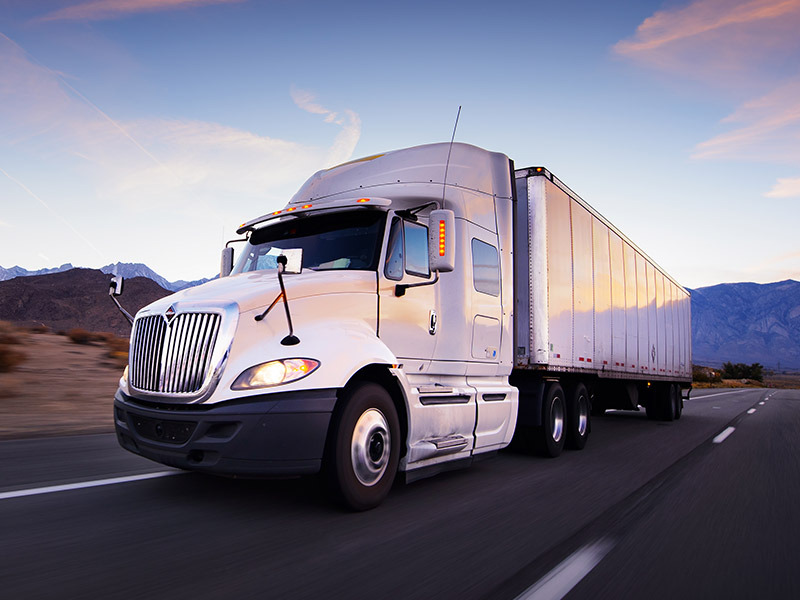 We are delighted to announce that BlackBerry Radar, our smart monitoring solution for non-powered assets in the transportation industry, has been awarded "Vehicle Telematics Solution of the Year" from IoT Breakthrough.
The IoT Breakthrough Awards program independently recognizes innovators, leaders and visionaries in a range of Internet of Things (IoT) categories, including Industrial and Enterprise IoT, Smart City Technology, Connected Home and Connected Car. The innovative approach we took in developing BlackBerry Radar, specifically to solve some of the trucking and intermodal industries' biggest challenges, led us to being placed at the top of this year's telematics category. Overall, the IoT Breakthrough Awards program attracted more than 3,500 nominations from companies all over the world.
Here's what James Johnson, Managing Director at IoT Breakthrough had to say about our win:
"The transportation industry is one of the early adopters within the larger IoT market, with trucking, fleet and other transportation organizations collecting a variety of critical data to guide smarter operational decisions and ultimately, saving time, money and resources. The BlackBerry Radar solution is driving continued innovation of advanced telematics and IoT applications for the industry, and we are thrilled to recognize BlackBerry for its well-deserved industry recognition with this 2019 IoT Breakthrough Award designation."
The award comes as more carriers are looking for smart IoT-based technologies to help improve their service offering, increase their cargo capacity without adding new equipment, and to address driver shortage. BlackBerry Radar gives customers holistic visibility into not only where their trailers, chassis and containers are but what and how they are used. Carriers can then make informed decisions for their business rapidly.
Each BlackBerry Radar device is low-maintenance and takes only minutes to install, giving business owners virtually instantaneous access to an industry leading secure cloud-based dashboard. The solution includes everything necessary to start tracking mobile assets immediately including the device, cellular connectivity, dashboards, mapping, hosted cloud services and more.
We are honored by this recognition and want to thank and congratulate our partners and staff for the hard work and dedication that got us where we are today and in making sure that Radar is 'on the radar' of every forward-thinking company across the transportation and logistics industry.
Interested in learning more? Come see a live demo of BlackBerry Radar at our booth (#7523 in the LVCC North Hall) at the Consumer Electronics Show (CES) in Las Vegas from January 8-11, 2019. And, be sure to subscribe to the BlackBerry Radar email newsletter for periodic updates or visit us online.