"Trust the process…" ~ Several people associated with the Philadelphia 76ers
Most of you are probably aware that developing, testing, and releasing successful and useful software is not a one-person job. There may be a visionary who sparks the initial idea, but there is, at times, an arduous process to develop the idea, write the code, test the solution, and get it to market in a limited timeframe.
We all know the role that developers and engineers play in this process, but we may not be as educated as the team who plays a key role: Product Management.
On this week's episode of DirtySecurity, guest host Matt Stephenson chats with Cylance Senior Director of Product Management Doris Yang. Doris explains what it means to be a Product Manager and the role PMs play in the development process. She also digs into Cylance's Product Management process as well as the role AI can play in the future.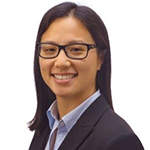 About Doris Yang
Doris Yang is a Senior Director of Product Management at Cylance where she plays a pivotal role in defining the development and evolution of the CylancePROTECT® solution.
Before joining Cylance, Doris held senior product management and engineering positions at Vectra Networks, Palo Alto Networks, and Symantec. It's safe to say she has a pretty good idea of how to bring a good security solution to market.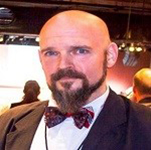 About Matt Stephenson
(Fill-in) DirtySecurity host Matt Stephenson (@packmatt73) leads the Security Technology team at Cylance, which puts him in front of crowds, cameras, and microphones all over the world. He is the regular host of the InSecurity Podcast and host of CylanceTV.
Twenty years of work with the world's largest security, storage, and recovery companies has introduced Stephenson to some of the most fascinating people in the industry. He wants to get those stories told so that others can learn from what has come before.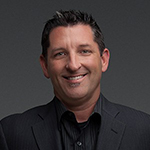 About Edward Preston
Edward didn't host this episode, but this is his show, so we need to make sure you know what's up.
Edward Preston (@eptrader) has an eclectic professional background that stretches from the trading floors of Wall Street to data centers worldwide.
Edward started his career in the finance industry, spending over 15 years in commodities and foreign exchange. With a natural talent for motivating, coaching, and mentoring loyal, goal-oriented sales teams, Edward has a track record for building effective sales teams who have solid communication lines with executive management.