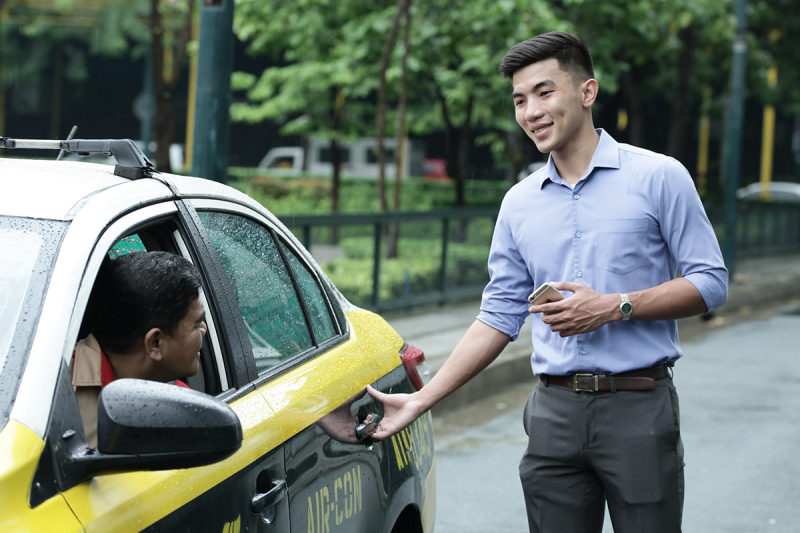 MiCab was founded with a simple goal in mind: to change how people travel.
Based in the Philippines, the online taxi hailing platform currently operates primarily out of Cebu, Davao, Iloilo and Metro Manila, connecting thousands of drivers with millions of passengers.
But that's just the beginning. Eventually, the company has plans to expand to other major cities in South East Asia and into new sectors, including a cargo-logistics app that connects consumers to couriers and a healthcare app which connect patients with their doctors.
From transport to supply-chain to healthcare – as more consumer digital services like MiCab, MiCargo and MiHealth host and share person data – cyber-risk exponentially increases. Supported by BlackBerry and our partners, PLDT Enterprise and Android, this innovative company is setting high standards for how any fast-growing enterprise should reach its digital transformation goals: mobile-first = security-first.
MiCab offers a very a simple solution: immediate, safe and trustworthy taxi journeys. However, it has a set of very complex requirements, including maintaining data privacy and being compliant with government regulations.
For the CEO of MiCab, nothing is more important than the level of service it provides for both its drivers and passengers, other than data integrity. With big plans for growth, the company is constantly on the lookout for new innovations and solutions to transform how it does business.
"As an agile mobile digital transportation company, our first priority is delivering the best possible service for our customers," explains Eddie Ybanez, MiCab Founder and CEO. "As well as giving them a comfortable and safe travel experience, we also prioritize the security and privacy of their information."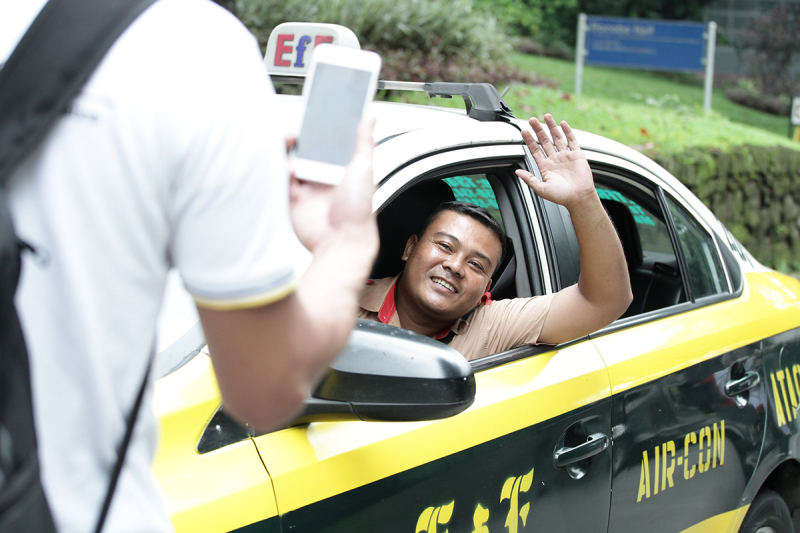 MiCab originally sought ways to make mobile device management and deployment more efficient and cost-effective, while also improving the driver experience. When new regulation was introduced that required licensed taxi firms to provide both GPS and WiFi onboard all vehicles, the company also realised it had to put measures in place to protect sensitive customer information. It needed a solution to address all of these complex things but be capable of scaling to support MiCab's rapid expansion.
The end result, is that MiCab deployed an integrated, secure enterprise cloud solution that combines the ease-of-management and security of BlackBerry Unified End-Point Management (UEM), with the flexible, customizable nature of Android Enterprise and network connectivity and devices from Smart.
A long-time partner of BlackBerry, Smart recommended a combination of BlackBerry UEM Cloud and Android Enterprise running on 7-inch Android tablets, powered by Smart connectivity. After a successful trial, the MiCab rolled out 12,000 devices, all centrally-managed through BlackBerry UEM's powerful console. This is estimated to reach around 15,000 by the end of 2018.
Commenting on the deployment, Gerard Kennedy, Head of Android Enterprise, APJ, Google says, "We partner with BlackBerry globally, and MiCab is another great example of how the affordability and flexibility of Android Enterprise, along with its trusted security, can really drive business results."
Smart's clever bundles of device, data and software licenses have allowed MiCab to significantly reduce total cost of ownership. Over-the air-updates means there is no need for mass device recalls, ensuring business continuity. BlackBerry UEM, integrated with Android Enterprise, allows MiCab to have full control over the devices it deploys from one central console. It also helps to control costs by restricting data use through unauthorized apps and prevents device tampering. MiCab will also lean on BlackBerry Professional Services whenever it needs more advanced cybersecurity expertise.
"We realized BlackBerry was the only platform with the capacity to fulfill all of our requirements," says Eddie Ybanez, MiCab Founder and CEO. "As for devices, Android provided us with the adaptability we needed at the price point we sought – our MiCab Driver application requires a great deal of customization, so the combined security and flexibility of this solution was critical for our business."
"When it comes to security, we all know that BlackBerry is number one," adds Chet Alviz, Head of Mobile and Wireless Business at PLDT Enterprise. "BlackBerry's security plus the flexibility and customizability of Android Enterprise made them a perfect match for MiCab."
Watch the full video case study below, or read the press release for more details. You can also learn more about BlackBerry UEM or Android Enterprise.