Combating cybercrime is a necessity of doing business in the 21st century. Financial and identity thefts occur with alarming frequency, and no executive today can afford to ignore the damage that phishing, malware, and malicious code pose to their company's future.
In this week's episode of InSecurity, Matt Stephenson chats with Kip Boyle, Founder and CEO at Cyber Risk Opportunities and author of the new book Fire Doesn't Innovate. They discuss the tools and processes a business will need to mitigate cyber risk and online threats. Kip has developed a five-principle approach that can help safeguard your business from cyberattacks.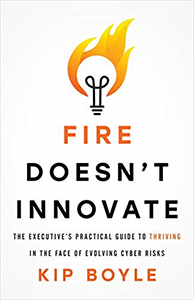 Fire Doesn't Innovate: The Executive's Practical Guide to Thriving in the Face of Evolving Cyber Risks.
In this book, cybersecurity expert Kip Boyle provides the tools you'll need to:

Recognize, prioritize, and mitigate cyber risk and online threats.
Develop daily company-wide habits of good cyber hygiene.
Protect passwords, credit card information, and other sensitive data.
Adopt a five-principle approach that will help safeguard your business from cyberattacks.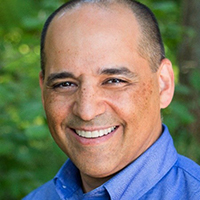 About Kip Boyle
Kip Boyle (@KipBoyle) is a 20-year information security expert and is the founder and CEO of Cyber Risk Opportunities. He is a former Chief Information Security Officer for both technology and financial services companies and was a cyber-security consultant at Stanford Research Institute (SRI).
Boyle led the global IT risk management program for a $9 billion logistics company and was the Wide Area Network Security Director for the F-22 Raptor program. He has participated in several cybersecurity war game exercises and has worked closely with various government agencies including the FBI.

Boyle is a US Air Force officer and serves on the Board of Birectors of the Domestic Abuse Women's Network (DAWN). He's been quoted in Entrepreneur magazine, Chief Executive magazine, and is the co-author of Chapter 68, Outsourcing Security Functions, in The Computer Security Handbook.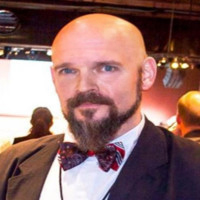 About Matt Stephenson
Insecurity Podcast host Matt Stephenson (@packmatt73) leads the Security Technology team at Cylance, which puts him in front of crowds, cameras, and microphones all over the world. He is the regular host of the InSecurity podcast and host of CylanceTV
Twenty years of work with the world's largest security, storage, and recovery companies has introduced Stephenson to some of the most fascinating people in the industry. He wants to get those stories told so that others can learn from what has come before.