According to some sources, there is a major shortage of cybersecurity professionals in the world - the latest numbers point to this number approaching the hundreds of thousands. With his new book Tribe of Hackers, Marcus Carey wants to change that.
Tribe of Hackers is a collection of industry, career, and personal insights from 70 cybersecurity luminaries.
In this week's episode of InSecurity, Matt Stephenson sits down with world renowned hacker Marcus Carey, CEO of Threatcare, to talk about talk about his new book, Tribe of Hackers as well as discussing mentors from his past who have influenced him and, by extension, the world of cybersecurity.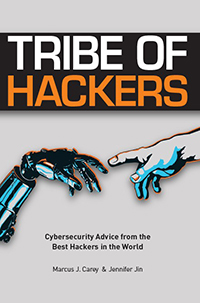 About Tribe of Hackers
Tribe of Hackers brings you the wisdom and perspectives of real-life hackers and cybersecurity practitioners, including David Kennedy, Wendy Nather, Lesley Carhart, and Bruce Potter.
Threatcare will be giving away three copies per day at the RSA Conference. Follow Threatcare on Twitter and sign up for the Risk Report to learn more.
All proceeds from the book will go towards Bunker Labs, Sickle Cell Disease Association of America, Rainforest Partnership, and Start-Up! Kid's Club.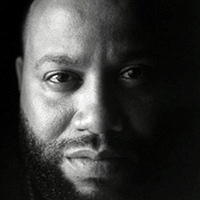 About Marcus Carey
Marcus Carey (@marcusjcarey) is renowned in the cybersecurity industry and has spent his 20-year+ career working in penetration testing, incident response, and digital forensics with federal agencies such as NSA, DC3, DIA, and DARPA. He started his career in cryptography in the U.S. Navy and holds a Master's degree in Network Security from Capitol College.
Marcus regularly speaks at security conferences across the country. Currently, working as founder and CEO of cybersecurity company Threatcare, Marcus is passionate about giving back to the community through things like mentorship, hackathons, and speaking engagements. Marcus is a voracious reader in his spare time. Tribe of Hackers is his first published book, but will definitely not be his last.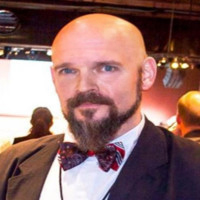 About Matt Stephenson

Insecurity Podcast host Matt Stephenson (@packmatt73) leads the Security Technology team at Cylance, which puts him in front of crowds, cameras, and microphones all over the world. He is the regular host of the InSecurity podcast and host of CylanceTV.
Twenty years of work with the world's largest security, storage, and recovery companies has introduced Stephenson to some of the most fascinating people in the industry. He wants to get those stories told so that others can learn from what has come before.