Global spending on Medical IoT (Internet of Things) has exploded. In 2015, research showed it at $5 billion. Current projections for 2020 state that Medical IT spending will top $20 Billion. McKinsey predicts the IoT market will be worth $581 billion for Industrial Control Technology by 2020.
Connected medical devices and other IoT embedded systems are big targets for criminal organizations looking to capitalize on any weakness in their security. But it's not just criminals. Connected devices are attractive targets for a wide variety of bad actors, including nation states who are looking for any weak link in the chain to gain entrance into networks and cause chaos.
On this week's episode of DirtySecurity, Edward Preston sits down with Cylance's Worldwide Managing Director of Healthcare, Rob Bathurst. Rob addresses the unique challenges Healthcare providers face in protecting their medical devices. With the rise of connected devices and IoT in healthcare, there are more vulnerable points than ever before that must be secured and protected.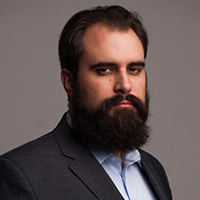 About Rob Bathurst
Rob Bathurst is the Worldwide Managing Director of Healthcare at Cylance. Rob also serves as the General Manager of CypherFrame. With over 16 years in information technology and cybersecurity leadership, Rob is a recognized expert in embedded systems and strategic information security spaces and is regularly requested as an executive advisor and consultant.
Prior to Cylance, Rob was the Senior Technical Advisor for emerging threats to healthcare at the Mayo Clinic, where he started and built the technical vulnerability assessment team and in-house medical device testing program. In his executive capacity, Rob has led and overseen engineering and security services for multiple Fortune 100 clients, in every industry from automotive to healthcare.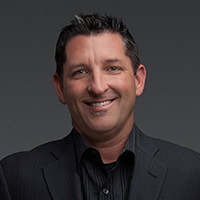 About Edward Preston
Edward Preston (@eptrader) has an eclectic professional background that stretches from the trading floors of Wall Street to data centers worldwide.
Edward started his career in the finance industry, spending over 15 years in commodities and foreign exchange.
With a natural talent for motivating, coaching, and mentoring loyal, goal-oriented sales teams, Edward has a track record for building effective sales teams who have solid communication lines with executive management.