"Testing should never be adversarial, but collaborative. Our main goal is not to prove that we can hack into a company, but to help the customer deveop a series of on-point solutions and technologies that will improve the overall security of the company." ~ John Strand
In this week's episode of InSecurity, Matt Stephenson sits down with John Strand, owner of Black Hills Information Security. Matt and John dig into hosted firewalls, Powerman 5000, types of Artificial Intelligence, and Joe vs. the Volcano. Don't miss this episode!
There's a reason why the name Black Hills Information Security puts security vendors on notice. Check out their webcasts and podcasts, including their popular Sacred Cash Cow Tipping webcast to learn why endpoint security bypass techniques still work, and why everyone at all levels of the IT hierarchy needs to be aware that no single piece of technology will stop 100% of attacks.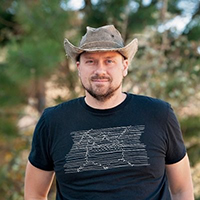 About John Strand
John Strand (@strandjs) is the owner of Black Hills Information Security, a company specializing in penetration testing and security architecture services. He feels strongly that education is how the world of information security will change for the better, and spends a considerable amount of time teaching and presenting around the world.
John is also a senior instructor with the SANS Institute. He teaches SEC504: Hacker Techniques, Exploits, and Incident Handling; SEC560: Network Penetration Testing and Ethical Hacking; SEC580: Metasploit Kung Fu for Enterprise Pen Testing; and SEC464: Hacker Detection for System Administrators. John is the course author for SEC464: Hacker Detection for System Administrators and the co-author for SEC580: Metasploit Kung Fu for Enterprise Pen Testing.

John has presented for the FBI, NASA, the NSA, DefCon and is a frequent guest on Enterprise Security Weekly. In his spare time he writes loud rock music and makes various futile attempts at fly-fishing.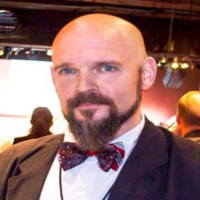 About Matt Stephenson
Insecurity Podcast host Matt Stephenson (@packmatt73) leads the Security Technology team at Cylance, which puts him in front of crowds, cameras, and microphones all over the world. He is the regular host of the InSecurity podcast and host of CylanceTV
Twenty years of work with the world's largest security, storage, and recovery companies has introduced Stephenson to some of the most fascinating people in the industry. He wants to get those stories told so that others can learn from what has come before.