In this week's episode of InSecurity, Matt Stephenson has a chat with Rick Holland, CISO at Digital Shadows. Rick took a unique path to the CISO role, following a distinguished career as an analyst at Forrester. They touch on a myriad of subjects including Rick's Security and Risk Playbook for CISOs.
Rick Holland is hard to miss online. You can hear him regularly on the award winning podcast ShadowTalk. He also blogs regularly and gets up to some digital mischief on Twitter.
If you are heading to RSA San Francisco, make sure to come and say hello to Rick, Matt, and a lot of other interesting security folks at the Digital Shadows Security Leaders Party, Tuesday, March 5th at 6.00 pm.
Cylance will be at Booth #6145 in the North Hall. Swing by to see demos of Cylance's Artificial Intelligence (AI) Platform which provides advanced endpoint protection and endpoint detection and response capabilities.
Join us to see for yourself how the Cylance AI Platform delivers business value. You can also snag some of our giveaways while you're there, so come on by.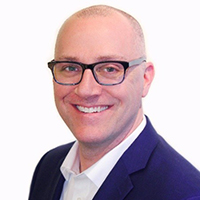 About Rick Holland
Rick Holland (@rickhholland) is the CISO and Vice President of Strategy at Digital Shadows.
Rick has more than 15 years' experience working in information security. Before joining Digital Shadows, he was a Vice President and Principal Analyst at Forrester Research, providing strategic guidance on security architecture, operations, and data privacy.
Rick also served as an Intelligence Analyst in the US Army. He is currently the Co-Chair of the SANS Cyber Threat Intelligence Summit and holds a B.S. in Business Administration from the University of Texas, Dallas. Rick regularly speaks at leading security conferences across the globe and has been interviewed by industry and business media including BBC News, CNN, Dark Reading, Motherboard, NPR, The Register and Wall Street Journal.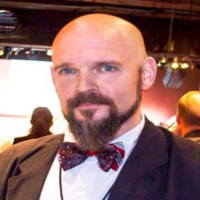 About Matt Stephenson
Insecurity Podcast host Matt Stephenson (@packmatt73) leads the Security Technology team at Cylance, which puts him in front of crowds, cameras, and microphones all over the world. He is the regular host of the InSecurity Podcast and host of CylanceTV.
Twenty years of work with the world's largest security, storage, and recovery companies has introduced Stephenson to some of the most fascinating people in the industry. He wants to get those stories told so that others can learn from what has come before.