In January 2019, Cylance® Chief Evangelist Brian Robison presented sophisticated attacks from real-world adversaries that easily evade defenses. On February 7th, Brian will return to demonstrate how Cylance's endpoint protection, detection, and response solutions stop these attacks cold, before they can compromise your system.
Thursday, February 7, 2019
Multiple Session Times Available
Register for this live Cylance vs. Hacking Exposed webinar to learn how Cylance's technology prevents sophisticated threats, no matter how well they're obfuscated, initiated by routine system services, or concealed within weaponized documents.
See for yourself why a prevention-first security posture is not only practical, but also the most effective way to minimize your organization's risks of being breached or compromised.
About the Presenter: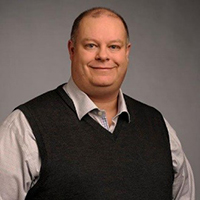 Brian Robison is the Chief Evangelist at Cylance, where he leads a team educating the world that preventing cybersecurity threats is actually possible and a much better approach than detecting and responding after the attack. Prior to joining Cylance, Brian spent five years helping secure corporate data on mobile devices; three years at Citrix as Director of Technical Marketing for the Citrix Mobility Group (XenMobile) and two years driving enterprise product strategy at Good Technology. Before moving into the mobile security space, Brian's career focused on endpoint security and risk and compliance. At McAfee, he led the effort to bring ePolicy Orchestrator into the modern age as well as managing the vulnerability management and policy compliance solutions.
Earn One CPE Credit When You Attend
This webinar is eligible for your continuing professional education credit. Attendees in the International Information System Security Certification Consortium (ISC)2 Program will earn one credit for attending this webinar.