"Today BlackBerry took a giant step forward toward our goal of being the world's largest and most trusted AI-cybersecurity company. BlackBerry and Cylance share a common mission, to protect people and their data. The benefits of being increasingly connected are vast, with much yet to be explored and defined. The opportunity ahead of us is significant."
~ John Chen, Executive Chairman and CEO, BlackBerry

In this week's episode of InSecurity, Matt Stephenson finds out what the future holds now that BlackBerry and Cylance have come together to further their mission of protecting everything under the sun.

Matt gets the rare chance to speak with Charles Eagan, Chief Technology Officer at BlackBerry, and Eric Cornelius, Chief Product Officer at Blackberry Cylance. Charles and Eric are leading the technological charge to combine BlackBerry and Cylance, bringing together two of the most important names in security today.
Topics covered in this episode include thought-provoking and important security questions such as: Is a Terminator T-800 an endpoint? Is Voltron an endpoint? Could we have prevented a lot of damage to the Earth if Tony Stark had just installed a BlackBerry Cylance endpoint protection solution on the Iron Legion? And exactly why aren't we allowed to mention SkyNet? Find out in this unmissable episode of InSecurity!

Come Meet Cylance at RSA This Week

If you're in San Francisco this week for RSA, make sure to come say hello to Charles, Eric, Matt and lots of other great security folks at the Digital Shadows Security Leaders Party, which is on Tuesday, March 5th at 6.00 pm.
Cylance will be at Booth #6145 in the North Hall. Swing by to see demos of Cylance's AI Platform which provides advanced endpoint protection and endpoint detection and response (EDR) capabilities. Join us to see for yourself how the Cylance AI Platform delivers business value and outcomes you had been told were impossible.

You can also snag some of our giveaways while you're there, so come on by.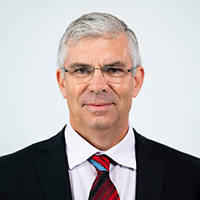 About Charles Eagan
Charles Eagan is the Chief Technology Officer for BlackBerry. Charles oversees the standardization and integration of all company products and is responsible for the advancement of new technologies and partnerships, with an emphasis on defining BlackBerry's Enterprise of Things platform as well as driving innovation within emerging markets.
Charles was previously the Global Head of Electronics at Dyson Ltd (U.K.), focused on Internet of things (IoT) device deployment. Prior to that he served as BlackBerry's Global Head of Device Software, and spearheaded development of the BlackBerry 10 operating system and the transition to secure Android.
Charles was formerly Vice President of Engineering for QNX Software, where he concentrated on the automotive and embedded markets. He also worked at Cisco and directed development of the seminal CRS-1 carrier routing system.
Charles is a noted speaker, thought leader and IoT expert who has been at the forefront of new frontiers in digital connectivity for over three decades. He graduated with honors from the University of Waterloo (Canada) with a Bachelor's degree in applied mathematics and electrical engineering minor.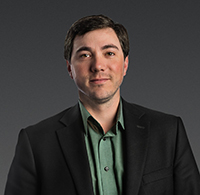 About Eric Cornelius
Eric Cornelius is the Chief Product Officer at Blackberry Cylance, where he drives product and innovation. Previously Eric served as VP of Innovation, Director of Critical Infrastructure/ICS and Technical Director of Incident Response/Critical Infrastructure at Cylance. Eric brings a wealth of knowledge and long history as a security practitioner, consultant, trusted advisor and product builder to his work in elevating product development initiatives, and to leading our product management and corporate development teams.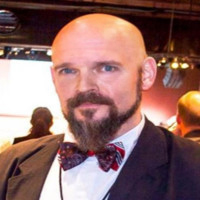 About Matt Stephenson
Insecurity Podcast host Matt Stephenson (@packmatt73) leads the Security Technology team at Cylance, which puts him in front of crowds, cameras, and microphones all over the world. He is the regular host of the InSecurity podcast and host of CylanceTV.
Twenty years of work with the world's largest security, storage, and recovery companies has introduced Stephenson to some of the most fascinating people in the industry. He wants to get those stories told so that others can learn from what has come before.