Customers invested in Blackberry® Cylance® solutions rely on their environments being protected by our advanced AI-trained security products. However, some entirely avoidable mistakes may lead to our clients achieving sub-optimal results.

ThreatZERO™ Services ensure customers get maximum value and return on investment by achieving a zero-threat-level status and removing the noise of commodity malware. ThreatZERO Services can also ensure your organization maintains a state of prevention as your environment expands to include new endpoints, applications, and technology.

Join this webinar, hosted by ThreatZERO Director Dave Alfaro, and learn how ThreatZERO Services:
Provide visibility into security issues and potential risks
Move an environment from detect and respond into a state of prevention
Deliver maximum security and continued ROI through ongoing care strategies
Thursday, April 4, 2019
11:00 AM PDT / 2:00 PM EDT
REGISTER HERE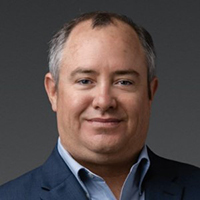 About Dave Alfaro
As the managing director for ThreatZERO, Dave drives product-related services operations, services development, practice growth and strategy, as well as strategic reporting initiatives. He serves as a liaison between several different departments, including customer success management, support, product management, product development, and executives to drive synergy between pre- and post-sales.
Earn One CPE Credit When You Attend
This webinar is eligible for your continuing professional education credit. Attendees in the International Information System Security Certification Consortium (ISC)2 Program will earn one credit for attending this webinar.