Webinar: Narrowing the Cybersecurity Talent Gap with vCISO from Cylance
The current global cybersecurity talent gap shows no signs of decreasing, leaving organizations under-staffed and ill-prepared to meet the challenges posed by an increasingly virulent threat landscape. Cylance's Virtual Chief Information Security Officer (vCISO) service augments your team with seasoned security experts who can help plan, prioritize, and implement security best practices, comply with state and federal cybersecurity laws, as well as continually manage risk efficiently to reduce impact to the business using prevention-first methodologies.
This live interactive Webinar will be led by:
Malcolm Harkins, Chief Security and Trust Officer
Corey White, Sr. VP, Global Consulting Services, ThreatZERO™ and Education
Jason Bevis, VP Worldwide Strategic and ThreatZERO Services
Dale Lozo, Principal Consultant, vCISO Strategic Services
Ian Atchison, Sr. Security Consultant
About the Presenters: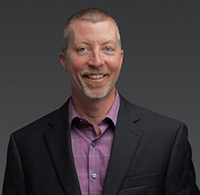 Malcolm Harkins (@ProtectToEnable) is the Chief Security and Trust Officer at BlackBerry Cylance. He is responsible for Cylance's information risk, security, public policy, and customer outreach to help improve understanding of cyber risks. Previously, he was VP and Chief Security and Privacy Officer (CSPO) at Intel.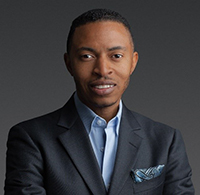 Corey White is the SVP, Global Consulting, ThreatZERO & Education Services at BlackBerry Cylance. He leads the Cylance Consulting team, experts in incident containment, security assessments, and education using prevention-first methodologies. His 20+ year security career includes leading consulting practices at Foundstone and McAfee/Intel.

Earn One CPE Credit When You Attend
This webinar is eligible for your continuing professional education credit. Attendees in the International Information System Security Certification Consortium (ISC)2 Program will earn one credit for attending this webinar.