Deezer relies on BlackBerry Cylance to protect its endpoints from cyberattacks, malware and zero-day attacks, with unparalleled efficiency.
Deezer is the leading music streamer in France. Their operation is international, spanning major cities such as Berlin, London, Miami, and Sao Paolo in Brazil. When looking for a cybersecurity solution, they wanted an effective, innovative solution, one that had minimal impact on their endpoints and hardware.

With Cylance, they found a lightweight solution, easy to install and to manage without the need of regular updates, able to predict and block cyberattacks before their execution thanks to the power of artificial intelligence (AI) and machine learning (ML). The solution uses AI and ML to analyze millions of characteristics and identify potential malware, so it can stop it pre-execution, protecting the endpoint.

VIDEO: Artificial Intelligence enhances cybersecurity at Deezer.
(L'intelligence artificielle optimise la cybersécurité au sein de Deezer)
Says Frédéric de Ascençao, Head of IT at Deezer, "I've been managing cybersecurity and AV solutions for 10 years. BlackBerry Cylance is a real breakthrough in efficiency and innovation. Every year we do pen tests. We bring in auditors to test threat detection - they're impressed by (BlackBerry Cylance's) solution. The ROI's positive. The solution is user-friendly and simple. A small team can use it - no need for engineers or administrators."

He continues, "With millions of cyberattacks every day worldwide, investments in security can seem expensive – that is, until you have a really expensive problem, like a data breach or ransomware."

With thousands of customers and millions of endpoints protected, BlackBerry Cylance is a fast-growing presence in Europe today. With a fundamentally different approach to cybersecurity, security solutions such as CylancePROTECT® don't need an Internet connection and block both known and unknown (zero-day) malware, without the use of antivirus signatures.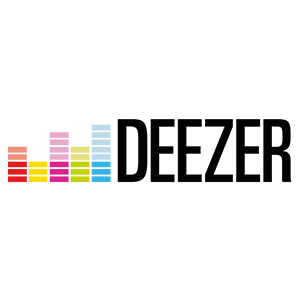 About Deezer:
Deezer is an Internet-based music streaming service which allows users to listen to music content from record labels including Sony Music, Universal Music Group, and Warner Music Group on various devices, online or offline. Created in Paris, France, in 2006, Deezer is available in 180 countries worldwide and currently has 53 million licensed tracks in its library, with over 30,000 radio channels, 14 million monthly active users, and 6 million paid subscribers (as of 3 April 2018).
* * * The French version of this blog follows below * * *

Étude de cas : Pourquoi Deezer a choisi Cylance pour se protéger contre les cyberattaques ?
Deezer s'appuie sur BlackBerry Cylance pour protéger ses postes de travail contre les cyberattaques, les malwares et les attaques « Zero Day » avec une efficacité inégalée.
Deezer est le leader du streaming muscal en France, avec une présence à l'international dans des villes phares telles que Berlin, Londres, Miami, et São Paulo. Lors de sa recherche d'une solution de cybersécurité, la société voulait une solution efficace et innovante, avec un impact minimal sur les postes de travail.
Avec Cylance, elle a trouvé une solution légère, facile à installer et à gérer. Ne nécessitant pas de mise à jour régulière, Cylance est capable de prédire et neutraliser les cyberattaques avant leur exécution. La solution se base sur l'IA et l'apprentissage automatique, ce qui lui permet d'analyser des millions de caractéristiques et d'identifier d'éventuels malwares, de sorte que la solution les neutralise en pré-exécution, et protège le terminal.
Frédéric de Ascençao, responsable informatique chez Deezer, explique : « Cela fait 10 ans que je gère la cybersécurité et les solutions antivirus. BlackBerry Cylance est une vraie révolution en termes d'efficacité et d'innovation. Tous les ans nous réalisons des tests d'intrusion. Nous faisons appel aux auditeurs pour tester la détection des menaces, ils sont impressionnés par la solution (BlackBerry Cylance). Le retour sur investissement est positif. La solution est conviviale et simple. Une petite équipe peut l'utiliser, pas besoin d'ingénieurs ni d'administrateurs. »

« Avec des millions de cyberattaques tous les jours dans le monde, les investissements dans la sécurité peuvent sembler chers – en tout cas, jusqu'à ce que vous ayez un problème vraiment coûteux, tel qu'une violation de données ou un rançonnage. »
Avec des milliers de clients et des millions de postes de travail, serveurs et objects connectés protégés à son actif, BlackBerry Cylance dispose, aujourd'hui, d'une présence croissante en Europe. Grâce à une approche de la cybersécurité fondamentalement différente, la solution de sécurité CylancePROTECT® ne nécessite pas de connexion internet et n'a pas besoin d'avoir recours aux signatures pour neutraliser les malwares connus et inconnus (« Zero Day »).