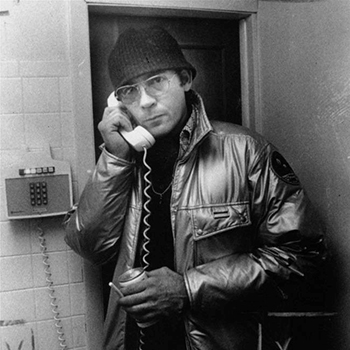 "If I'd written all the truth I knew for the past ten years, about 600 people - including me - would be rotting in prison cells from Rio to Seattle today. Absolute truth is a very rare and dangerous commodity in the context of professional journalism."

Today's question: Can we assess the future of tech by examining its past? To get us some answers, it would be worthwhile to speak with someone who has chronicled all that was awesome, awful, cool and weird over the past 20+ years.
In this week's episode of InSecurity, Matt Stephenson takes a walk with Rob Capps, Head of Editorial at Godfrey Dadich Partners and former Editorial Director at WIRED magazine. Rob has written about everything from why DVDs suck, to Helena Bonham Carter, to the death of the Flip camera.
Want to hear from an award winning journalist who has been reporting from the front lines of technology culture for over 20 years? Rob is your man.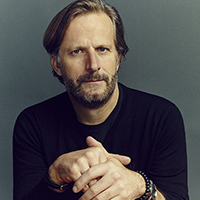 About Rob Capps
Rob Capps (@robcapps) is the Head of Editorial and a partner at Godfrey Dadich Partners. He runs the editorial division of the studio, specializing in longform narrative journalism, podcasts, documentary television and film, and other forms of non-fiction storytelling. GDP works with everyone from established media companies to large brands to emerging start-ups.
Previously he was the Editorial Director of WIRED, where he oversaw editorial for all platforms, including the magazine, WIRED.com, and live events. During his 13-year career at WIRED the publication garnered 21 National Magazine Award nominations with eight wins. He also spearheaded the programing for multiple live events, including the WIRED Business Conference, the WIRED Data | Life health conference, and the WIRED x Design creativity retreat.
He wrote the article "Why Things Fail," which won the prestigious Gerald Loeb Award for Distinguished Business and Financial Journalism. His article "The Good Enough Revolution," was discussed in publications ranging from the Economist to the New Yorker and was noted by the New York Times as one of the big ideas of the year.
Robert is also the co-curator of the annual PopTech ideas conference.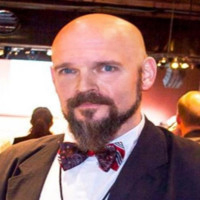 About Matt Stephenson
Insecurity Podcast host Matt Stephenson (@packmatt73) leads the Security Technology team at Cylance, which puts him in front of crowds, cameras, and microphones all over the world. He is the regular host of the InSecurity Podcast and host of CylanceTV.
Twenty years of work with the world's largest security, storage, and recovery companies has introduced Stephenson to some of the most fascinating people in the industry. He wants to get those stories told so that others can learn from what has come before.