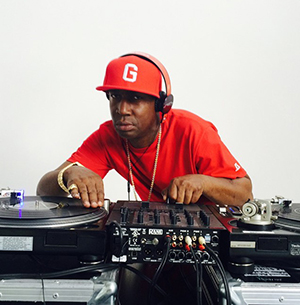 "I have absolute control of the record. The thing was, you're not supposed to touch the middle of the vinyl. DJs are going to hate you. People are going to hate you. You're going to ruin these records. I decided… that this… was the only way to do this…" ~ Grandmaster Flash
Let's push the talk about hacking, shall we? Hacking can be described as understanding the the workings of and vulnerabilites in a system, and then finding ways that system can then be utilized for purposes other than originally intended – sometimes with or without the permission of the system's owners.



Viewed through that prism, Hip-Hop has always been about hacking. Hacking was running 1000 feet of extension cord to a public outlet in order to have a Battle in the park. Hacking was a DJ talking over a record at a club. Hacking was Kool Herc throwing a party at 1520 Sedgwick Ave in the Bronx and not playing disco or pop music. Hacking was Grandmaster Flash touching the middle of the vinyl. Hacking is rhyming with Orange.
Dr Roy Christopher has spent a lifetime listening to, researching, teaching and loving Hip-Hop. In this week's episode of InSecurity, Matt Stephenson digs into the crates with Roy about how Hip-Hop hacked the world of music to become one of the most significant drivers of modern culture. This will likely be the first podcast you listen to this week featuring steganography, Li'l Pump, and John Baptist Porta's 1558 book series Magia naturalis.
Do we even need to go on…?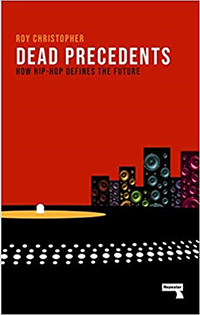 Dead Precedents: How Hip-Hop Defines the Future
Dead Precedents: How Hip-Hop Defines the Future, uses the concerns and conceits of cyberpunk to thoughtfully remap hip-hop's spread from around the way to around the world. Its central argument is that the cultural practices of hip-hop culture are the blueprint to the 21st century, and that an understanding of its appropriation of language and technology is an understanding of the now.
This book is about is the many ways that the foundations of hip-hop appropriation--allusions and creative language use, as well as technology and sampling--inform the new millennium…" ~ www.roychristopher.com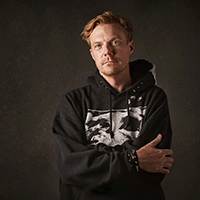 About Roy Christopher
Roy Christopher (@RoyChristopher) marshals the middle between Mathers and McLuhan. He's a self-described aging BMX and skateboarding zine kid. That's where he learned to turn events and interviews into pages with staples.
He has written about music, media, and culture for everything from magazines and blogs to journals and books. His current book, Dead Precedents: How Hip-Hop Defines the Future, is an Amazon Best Sller.
Roy holds a Ph.D. in Communication Studies from the University of Texas at Austin. He is currently a Visiting Assistant Professor at the University of Illinois-Chicago and a member of the Adjunct Faculty at Loyola University Chicago. Disinformation has referred to Roy as "One of the Internet's leading interviewers of subculture and new-science icons."
Oh, and as a child, he used to solve the Rubik's Cube competitively. How 'bout that?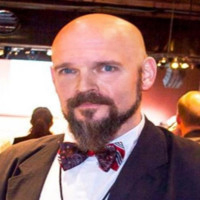 About Matt Stephenson
Insecurity Podcast host Matt Stephenson (@packmatt73) leads the Security Technology team at Cylance, which puts him in front of crowds, cameras, and microphones all over the world. He is the regular host of the InSecurity Podcast and host of CylanceTV.
Twenty years of work with the world's largest security, storage, and recovery companies has introduced Stephenson to some of the most fascinating people in the industry. He wants to get those stories told so that others can learn from what has come before.