The BlackBerry Cylance 2019 Threat Report provides unique findings drawn from our consulting engagements, threat research and intelligence efforts, and through feedback provided by BlackBerry Cylance customers.
We share this information with the goal of assisting security practitioners, researchers, and individuals in our collective battle against emerging and evolving cyberthreats.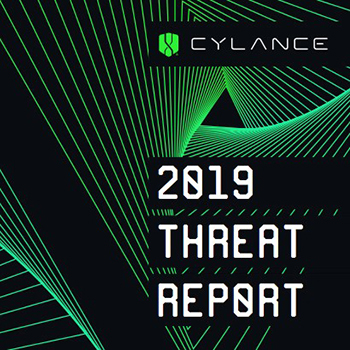 Join Matt Stephenson as he chats with BlackBerry Cylance researchers Aditya Kapoor, Jim Walter and Tom Bonner about the cybersecurity trends, topics, and innovations that dominated the past year.
Our panel of experts offer additional insights into the discoveries drawn from our internal data, customer communications, threat research, and intelligence efforts.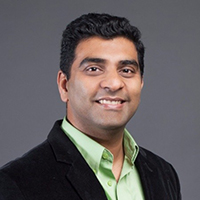 About Aditya Kapoor
Aditya Kapoor is Head of Security Research and Innovation at BlackBerry Cylance. He joined the company three years ago as and is passionate about creating technologies that drive innovative features within products.
He is currently focused on driving deeper program analysis for supercharging ML models, firmware security and analyzing current threat trends to drive innovative engineering solutions.
Aditya speaks regularly at various conferences and firmly believes in the common cause of the security industry. Previously Aditya worked at McAfee/Intel for more than ten years as Research Architect where he reverse engineered malware, as well as designed several product technologies.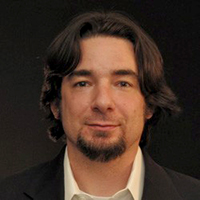 About Jim Walter
Jim Walter is a Senior Security Researcher at BlackBerry Cylance. He focuses on next-level attacks, actors, and campaigns as well as 'underground' markets and associated criminal activity.
Jim is a regular speaker at cybersecurity events and has authored numerous articles, whitepapers and blogs specific to advanced/low-level threats.
He joined Cylance following 17 years at McAfee/Intel Security running their Advanced Threat Research and Threat Intelligence teams and content streams.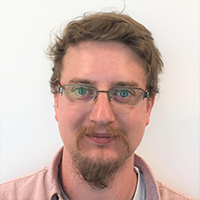 About Tom Bonner
Tom Bonner (@thomas_bonner) is Director of Threat Research at BlackBerry Cylance. He has over 17 years' experience in the cyber security/anti-malware industry as an analyst, software developer and manager.
As an experienced cybersecurity professional, that's all we could get out of him. We feel lucky to have gotten that much.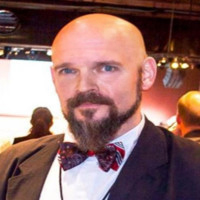 About Matt Stephenson
Insecurity Podcast host Matt Stephenson (@packmatt73) leads the Security Technology team at Cylance, which puts him in front of crowds, cameras, and microphones all over the world. He is the regular host of the InSecurity Podcast and host of CylanceTV.
Twenty years of work with the world's largest security, storage, and recovery companies has introduced Stephenson to some of the most fascinating people in the industry. He wants to get those stories told so that others can learn from what has come before.