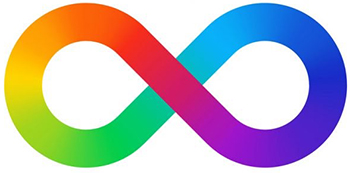 The National Autism Association states that autism is a bio-neurological developmental disability that generally appears before the age of three. Autism impacts the normal development of the brain in the areas of social interaction, communication skills, and cognitive function.
Autism is diagnosed four times more often in boys than girls. Its prevalence is not affected by race, region, or socio-economic status. Since autism was first recognised, the incidence has climbed to a rate of 1 in 59 children in the U.S.
The rate of autism has steadily grown over the last twenty years. Growing comeasurately alongside it is an increasing awareness and acceptance of autism in the media. According to modern pop culture, autism may in fact be a superpower. There seem to be a lot of doctors on TV now who have autism, like Dr. Temperance Brennan on Bones or Dr. Sheldon Cooper from The Big Bang Theory. We also get the occasional action hero such as Ryan Gosling's The Driver or Lisbeth Salander from The Girl With the Dragon Tattoo. And of course, the classic American underdog heroes, Raymond Babbitt and Forrest Gump
Out here in the real world, people on the autism spectrum are all around you. Most do not have Salander-like superpowers, but rather are everyday Janes and Joes who work regular jobs and live their lives. If CDC statistics are accurate, there are nearly 6.8 million folk who register on varying degrees of the autism spectrum in the United States.
In this week's episode of InSecurity, Matt Stephenson sits down with respected security writer Kim Crawley to talk about the current state of the cybersecurity world, some of the issues with locking down IoT, drumming… and Kim's recent diagnosis as being on the autism spectrum.
Take a walk with Kim as she shares her experience in the security industry and why being on the autism spectrum is just another facet of her personality.


For more information on autism, go to www.autisticadvocacy.org and look for #ActuallyAutistic on Twitter.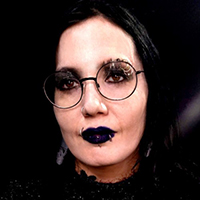 About Kim Crawley
Kimberly Crawley spent years working in consumer tech support. Malware-related tickets intrigued her, and her knowledge grew from fixing malware problems on thousands of client PCs. By 2011, she was writing study material for the InfoSec Institute's CISSP and CEH certification exam preparation programs.

She's since contributed articles on information security topics to CIO, CSO, Computerworld, SC Magazine, and 2600 Magazine. Her first solo-developed PC game, Hackers Versus Banksters, and was featured at the Toronto Comic Arts Festival in May 2016. She now writes for Tripwire, AT&T and BlackBerry Cylance.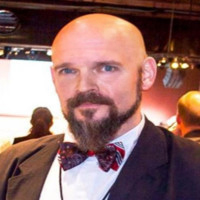 About Matt Stephenson
Insecurity Podcast host Matt Stephenson (@packmatt73) leads the Security Technology team at Cylance, which puts him in front of crowds, cameras, and microphones all over the world. He is the regular host of the InSecurity podcast and host of CylanceTV.
Twenty years of work with the world's largest security, storage, and recovery companies has introduced Stephenson to some of the most fascinating people in the industry. He wants to get those stories told so that others can learn from what has come before.