Historical evidence for rules-based solutions in Endpoint Detection and Response (EDR) has proven that this approach is unable to keep up with the speed of the shifting threatscape.
Join ISC2 on June 13, 2019 at 1:00PM Eastern where we will explore how machine learning and artificial intelligence are closing the OODA loop on the attackers and how you can gain an advantage over emerging threats and your time to respond and impact of artificial intelligence on security professionals.
About the Presenter: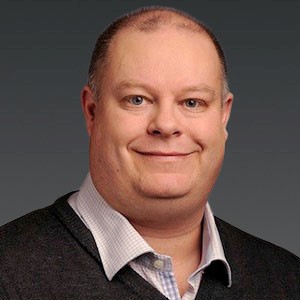 Brian Robison is the Chief Evangelist at BlackBerry Cylance where he educates the world that preventing cybersecurity threats is actually possible and a much better approach than detecting and responding after the attack. Prior to joining BlackBerry Cylance, Robison spent five years helping secure corporate data on mobile devices—three years at Citrix as Director – Technical Marketing and two years driving enterprise product strategy at Good Technology. Before moving into the mobile security space, Robison's career focused on end-point security and risk and compliance. At McAfee, he led the effort to bring ePolicy Orchestrator into the modern age as well as managing the vulnerability management and policy compliance solutions. Prior to McAfee, Robison held many roles over his seven-year career at Tripwire, Inc.
Earn One CPE Credit When You Attend

This webinar is eligible for your continuing professional education credit. Attendees in the International Information System Security Certification Consortium (ISC)2 Program will earn one credit for attending this webinar.