When it comes to protecting endpoints and determining root cause and the attack chain involving cybersecurity incidents, AI-based solutions have emerged as the most effective responses. But not all solutions are created equal.
To help you understand the critical considerations for evaluating and investing in an AI-based cybersecurity platform, we invite you to join BlackBerry Cylance Senior Product Marketing Manager Bret Lenmark and ESG Senior Principal Analyst and Fellow Jon Oltsik for "The AI Advantage", a live webinar that will address:
Big data, data science, threat research, and advanced analytics
Micro-services and open API architecture
Single endpoint agent and centralized management
Thursday, May 16, 2019
9:00 AM PDT / 12:00 PM EDT / 5:00 PM BST
This webinar will empower you to make the right choices as you seek to maximize the security posture of your organization.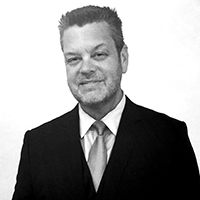 Speaker Bio: Bret Lenmark, Senior Product Marketing Manager is responsible for positioning, messaging, enablement and go-to-market strategy for the Cylance portfolio of products. Bret has over 10 years of experience in cybersecurity sales and marketing with Intel, HP, Symantec and McAfee.
Earn One CPE Credit When You Attend
This webinar is eligible for your continuing professional education credit. Attendees in the International Information System Security Certification Consortium (ISC)2 Program will earn one credit for attending this webinar.