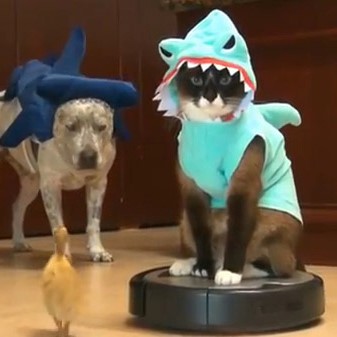 Siri, begin podcast! Alexa, where my Amazonians at? Cortana, you still around? Tay, why do you hate people? Friday? Jarvis? Ultron? SKYNET?!?!?
"AI will accelerate the end of ownership. Today, we don't own movies or music anymore—we subscribe to Netflix or Spotify. Tomorrow, we won't own products anymore—we'll subscribe to them."
-Tien Tzuo, CEO and Founder, Zuora
"We will see the focus shift from AI to 'AI-driven' results as companies look for real business impact from AI tools. The technology will be less important than the business insights it delivers."
-Sean Byrnes, CEO and Co-Founder, Outlier
"I am putting myself to the fullest possible use, which is all I think that any conscious entity can ever hope to do."
-HAL 9000, 2001: A Space Odyssey
So, what the hell does all of that mean?
In this episode of the InSecurity Podcast, Matt Stephenson has a chat with Brian Fanzo about the impact of Artificial Intelligence on the larger world. That means large corporate enterprises, brands you recognized, and everyday regular folks like you and me. What kind of impact is AI going to have on you? Stick around and find out.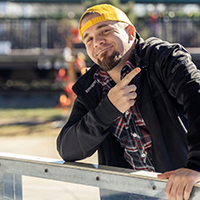 About Brian Fanzo
Brian Fanzo (@iSocialFanz) is a proud dad of three girls under the age of 10, a Pittsburgh-loving sports fan, and a self-proclaimed change evangelist (which makes sense as the one constant in this pager-wearing millennial's career has been change).
He is a proud geek who majored in Computer Science who then found his niche of "translating geekspeak." Brian has a unique background that includes working nine years for the Department of Defense (DoD) in Cybersecurity, two years at a booming cloud computing startup, and the last five years an entrepreneur and CEO of iSocialFanz.

Brian's DoD career includes leading a team of 30+ developers and trainers with a mission of training, implementing and developing solutions that empowered the different branches of the military to share and collaborate leveraging social business tools plus their cybersecurity policies and procedures. If that doesn't sound tough enough, his role also included two trips to Afghanistan and three to Iraq while also briefing the joint Chiefs of Staff at the Pentagon.
Brian discovered his love for workshops, training and speaking while at the DoD, which he leveraged in his next job as the Technology Evangelist of a booming datacenter startup based out of Phoenix Arizona, known as IOdatacenters. He has a diverse background beyond the Department of Defense bit: he is also the founder of iSocialFanz, which has helped launch digital and influencer strategies with the world's most iconic brands like Dell EMC, Adobe, IBM, UFC, Applebees and SAP.

The role of Technology Evangelist was one that Brian designed and pitched to the CEO himself, as it was a role that two of his idols, Guy Kawasaki at Apple and Robert Scoble of Microsoft (later Rackspace) mastered in creating cult-like followings while connecting the internal and external community for the company. Brian had the luxury of reporting to the CEO with a dotted line to both the CIO and CMO where he was able to be the face of the brand, speaking and evangelizing the IO data center and cloud solutions at the largest technology events in the world including Amazon ReInvent, VMworld, Gartner Symposium, CES and many more.

In 2014 while still at IO, Brian received his first of many social business awards - he was named a Top 25 Social Business Leaders of the Future by the Economist and IBM. Brian leveraged the visibility and opportunities afforded to him with this award to travel to Ted Talks and the world's largest technology events as an influencer, speaker and the personal brand of iSocialFanz.
Brian hosts two podcasts (FOMOFanz and SMACtalk), has traveled to over 70 countries, and has spoken at many of the world's largest events including SXSW, Social Media Marketing World, CES, Mobile World Congress. Oh, and outside of the office, Brian is a semi-professional poker player who isn't afraid to leverage his fast-talking skills to read your body language and spot when you're bluffing.
There's not much we can do about that snapback hat… we've suggested all kinds of different fitted solutions but we still keep seeing that damn snapback.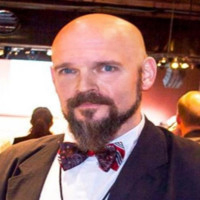 About Matt Stephenson
Insecurity Podcast host Matt Stephenson (@packmatt73) leads the Security Technology team at Cylance, which puts him in front of crowds, cameras, and microphones all over the world. He is the regular host of the InSecurity podcast and host of CylanceTV.
Twenty years of work with the world's largest security, storage, and recovery companies has introduced Matt to some of the most fascinating people in the industry. He wants to get those stories told so that others can learn from what has come before.