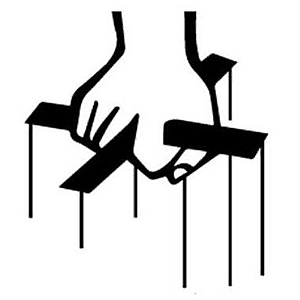 "The velocity of social sharing, the power of recommendation algorithms, the scale of social networks, and the accessibility of media manipulation technology has created an environment where pseudo-events, half-truths, and outright fabrications thrive. Edward Murrow has been usurped by Alex Jones. But we've known this for a while…"
~ Renee DiResta; The Return of Fake News—and Lessons From Spam
Sometimes on the InSecurity Podcast we like to have some fun. Sometimes we like to get technical. Sometimes - but not that often - we need to take things very seriously. This week, we do some of each, but we don't stray too far from taking it all seriously at the end.
If we've already turned you off because you've made up your mind that something did or did not happen, stick around, because today's guest has likely served much closer to the Oval Office than any of us have.
In this week's episode of the InSecurity Podcast, Matt Stephenson talks with former White House Chief Information Officer (CIO) Theresa Payton, who has a line on what has already happened and could happen to manipulate the coming 2020 US elections. Theresa has been researching a new book about what happens when opposing forces exert their will on the voting populace of a nation in order to alter the course of the electoral process.
Theresa is an expert in securing information at the absolute highest levels of Federal government, and has been putting in the legwork to find out what did and did not happen in the 2016 United States elections.

We'll take a look at how we got here, who did it, and why.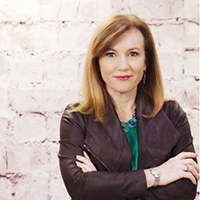 About Theresa Payton
Theresa Payton (@TrackerPayton) is President and CEO of Fortalice Solutions, co-Founder of Dark Cubed, former White House CIO, star of the CBS hit show Hunted, and best-selling author of the book Privacy in the Age of Big Data.
Payton is one of the nation's most respected authorities on information security, cybercrime, fraud mitigation, and security technology implementation.
As White House Chief Information Officer (CIO) at the Executive Office of the President from 2006 to 2008, Payton administered the information technology enterprise for the President and 3,000 staff members. Prior to her time at the White House, Theresa Payton was a senior technology executive in banking, spending 16 years providing banking solutions using emerging technologies.
Theresa founded Fortalice in 2008 and lends her expertise to government and private sector organizations to help them improve their information technology systems. In 2010, Security Magazine named her one of the top 25 "Most Influential People in Security."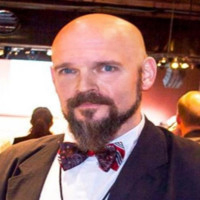 About Matt Stephenson
Insecurity Podcast host Matt Stephenson (@packmatt73) leads the Security Technology team at Cylance, which puts him in front of crowds, cameras, and microphones all over the world. He is the regular host of the InSecurity Podcast and host of CylanceTV
Twenty years of work with the world's largest security, storage, and recovery companies has introduced Stephenson to some of the most fascinating people in the industry. He wants to get those stories told so that others can learn from what has come before.