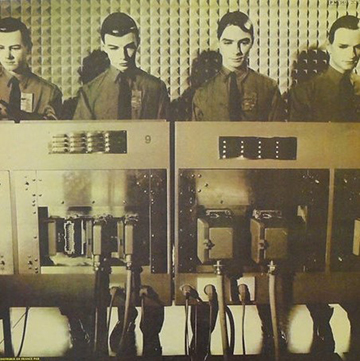 "I'm the operator
With my pocket calculator
I am adding
And subtracting
I'm controlling
And composing
By pressing down a special key
It plays…"
~Kraftwerk: Pocket Calculator,
1981 Computer World
How about this for a picture of the present with a look to the future:
What if I told you that chatbots will power 85 percent of customer service by 2020?
McKinsey Global Institute did a study that found 20% of C-level executives claim to be using machine learning and/or artificial intelligence (AI) as a core part of their business.

Our friends at IDC proclaimed that global spending on cognitive and AI systems is expected to reach $57.6 billion in 2021. And finally - as if we aren't already tired of hearing about the IT skills gap - Forbes recently announced that the number of jobs requiring AI skills has grown 450% since 2013.
Are we ready for the future? Hell… Are we even ready for the present?
In this week's episode of the InSecurity Podcast, Matt Stephenson proudly welcomes in Chuck Brooks for a look into his crystal ball to see what the future may hold for the world of technology and cybersecurity. We take a look at AI, automation, the Internet of things (IoT), quantum computing and discuss some of Ray Kurzweil's thoughts on what is to come. Want to get weird? This week's episode is for you.
Chuck Brooks has published over 180 articles about cybersecurity, artificial intelligence, Homeland Security and the IoT, among other things. He has written for some of the most important publications in the world including Forbes, The Hill and the MIT Sloan Blog. It is fair to say that Chuck has his eye on the future, and has an idea or two about what needs to be done to secure it.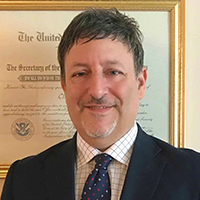 About Chuck Brooks
Chuck Brooks (@ChuckDBrooks) is the Principal Market Growth Strategist of General Dynamics Mission Systems for Cybersecurity and Emerging Technologies. He is also Adjunct Faculty in the graduate Applied Intelligence Program at Georgetown University and teaches courses in risk management, Homeland Security and cybersecurity.
LinkedIn named Chuck as one of The Top 5 Tech People to Follow on LinkedIn out of their 600 million members. He was named by Thompson Reuters as a "Top 50 Global Influencer in Risk, Compliance" and by IFSEC as the "#2 Global Cybersecurity Influencer" in 2018. He is also a Featured Contributor to Forbes, a Cybersecurity Expert for The Network at the Washington Post and Visiting Editor at Homeland Security Today.
Chuck has an MA in International Relations from the University of Chicago, a BA in Political Science from DePauw University, and a Certificate in International Law from The Hague Academy of International Law.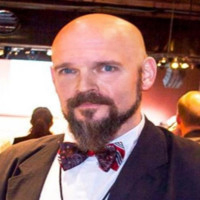 About Matt Stephenson
Insecurity Podcast host Matt Stephenson (@packmatt73) leads the Security Technology team at Cylance, which puts him in front of crowds, cameras, and microphones all over the world. He is the regular host of the InSecurity Podcast and host of CylanceTV.
Twenty years of work with the world's largest security, storage, and recovery companies has introduced Matt to some of the most fascinating people in the industry. He wants to get those stories told so that others can learn from what has come before.