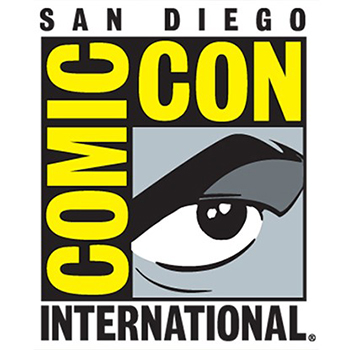 It may be hard for some to believe that there are other things out there besides cybersecurity, and that's why every once in awhile we like to take a look at the concept of "hacking" within other disciplines.
If we know our audience, it is a fair bet to say that there are plenty of folks who know the names Chen Zhen and Chun-Li (no, not the Nicki Minaj song, but that's an interesting point).
For those not on a first name basis, you definitely should be familiar with Mortal Kombat or Double Dragon. Okay, for the rest of you, we may have to resort to The Matrix or Kung Fu Panda, but we hope not. The point is that for the last 50 years, you would be hard pressed to look in a corner of American culture and not find the influence of Kung Fu.
Whether it is the greatest hip-hop collective ever The Wu-Tang Clan, Cirque Du Soleil's KA, Kato from the Green Hornet or Morpheus or Chirrut Imwe in Rogue One, Kung Fu has evolved to a place where fight choreographers and stunt workers are getting billing nearly equal to writers and directors in both film and television.

What does any of this have to do with cybersecurity? Take a walk with us.
In today's special San Diego Comic Con episode of the InSecurity Podcast, Matt Stephenson welcomes Sifu Mimi Chan and Sifu Hiep Dang to talk about a very different kind of hack: the fact that Kung Fu has been hacking Western culture for more than 50 years. Cosplay has been hacking culture for nearly as long. Is it time the two got together? Well that's exactly what is happening at San Diego Comic Con!
Also! As a special treat for our listeners, you can get a one year 10 device subscription of Cylance Smart Antivirus for 50% off during the month of Comic Con. Click here to find out how!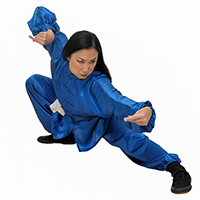 About Mimi Chan

Mimi Chan (@SifuMimiChan) has been a Wah Lum Kung Fu instructor for the past 25 years, and was chosen as the model and inspiration for Disney's cartoon Mulan.
At age 17, she won her first of many Kung Fu Grand Championship titles and retired from competition undefeated. After working as a stunt performer for several years, in 2012, she produced and directed the award-winning documentary: Pui Chan: Kung Fu Pioneer.
Mimi is also the host of Culture Chat Podcast, which explores a variety of topics including social issues, film, comics, martial arts, traditions, food, pop culture, music, and anything inspiring and thought-provoking.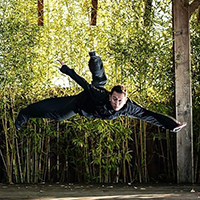 About Hiep Dang
Hiep Dang (@Hiep_Dang) is Director of Product Management and Marketing for BlackBerry Cylance, where he is responsible for driving the vision and strategy of its consumer product SMARTAV.
During the day, Hiep geeks out on building innovative security products, and at nights and on weekends he teaches Kung Fu in Portland, OR.
The recurring theme that persists in both his personal and professional lives is his passion for helping others learn how to keep themselves safe and secure in both the virtual and physical worlds.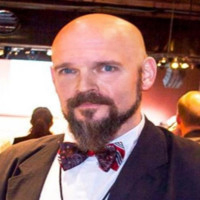 About Matt Stephenson

Insecurity Podcast host Matt Stephenson (@packmatt73) leads the Security Technology team at Cylance, which puts him in front of crowds, cameras, and microphones all over the world. He is the regular host of the InSecurity Podcast and host of CylanceTV.
Twenty years of work with the world's largest security, storage, and recovery companies has introduced Matt to some of the most fascinating people in the industry. He wants to get those stories told so that others can learn from what has come before.