Webinar: Introducing CylanceGUARD™: The 24x7 Managed Detection and Response Solution
Are you concerned about attackers bypassing your endpoints, and having the appropriate resources to respond should an incident happen? Do you want actionable intelligence to prevent threats quickly while minimizing alert fatigue, without the burden of additional resources?
Join BlackBerry Cylance on July 25, 2019 to learn about CylanceGUARD™, a new subscription-based managed detection and response solution that leverages our award-winning native AI platform and the 24x7 support of a world-class team of incident response and prevention experts.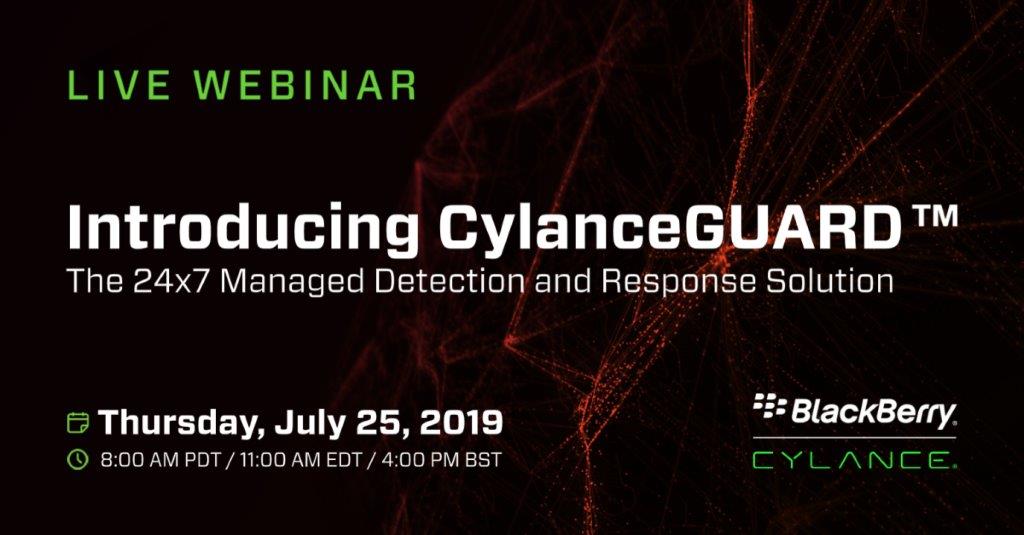 Our security experts will demonstrate how CylanceGUARD™ utilizes AI and automation to: 

Validate and triage alerts 
Orchestrate alert notifications and analyst interactions through defined escalation tiers 
Deliver real-time threat intelligence via an online portal and both Android and iOS CylanceGUARD apps
Reserve your place today and learn how CylanceGUARD™ can help your organization reduce the risks and impacts of security incidents. 
About the Speakers: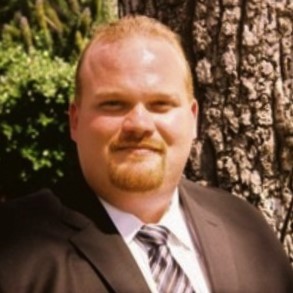 Dave Cundiff, Sr. Director CylanceGUARD™.

As Sr. Director of ThreatZERO, Dave Cundiff leads the team that performs the deployment and operationalization of the BlackBerry CylancePROTECT® product in customer environments. Dave has architected and implemented solutions as a trusted advisor in a myriad of industries and brings this experience to the ThreatZERO team to provide BlackBerry Cylance customers with best in class service.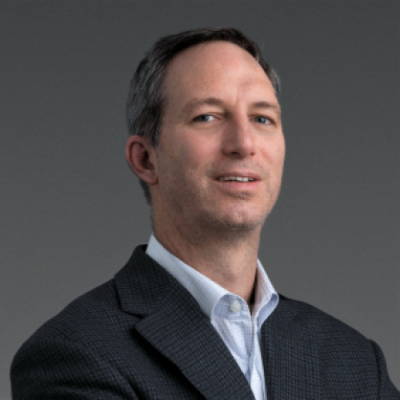 Jason Bevis, VP Global Threat Hunting & International Services.

Jason is responsible for overseeing and driving worldwide delivery and growth of BlackBerry Cylance's Managed Threat Hunting and International Consulting's prevention-based services. Jason helps bring a world class 24x7 managed solution to enable BlackBerry Cylance's EDR platform suite. He also collaborates with the executive team to build and maintain a pipeline of strategic partners that can help increase BlackBerry Cylance's footprint in a variety of industries and geographies and enhance the organization's position as a market leader in threat prevention technology and services. Jason provides thought leadership on incident response, security program management, cybersecurity risk quantification, and overall cybersecurity strategy. He also provides the overall strategic direction and enables sales efforts for a team of world-renowned cybersecurity experts that deliver core services in Industrial Control Systems, Red Team Services, Incident Containment and Forensics, IoT and Embedded Systems Security, ThreatZERO Services, and Education.
Earn One CPE Credit When You Attend
This webinar is eligible for your continuing professional education credit. Attendees in the International Information System Security Certification Consortium (ISC)2 Program will earn one credit for attending this webinar.