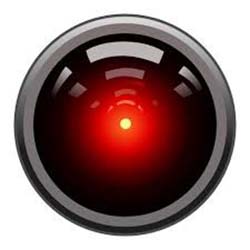 Martin Amor: "HAL, you have an enormous responsibility on this mission, in many ways perhaps the greatest responsibility of any single mission element. You're the brain and central nervous system of the ship, and your responsibilities include watching over the men in hibernation. Does this ever cause you any lack of confidence?"
HAL: "Let me put it this way, Mr. Amor. The 9000 series is the most reliable computer ever made. No 9000 computer has ever made a mistake or distorted information. We are all, by any practical definition of the words, foolproof and incapable of error." ~ 2001: A Space Odyssey, Stanley Kubrick
These days, it seems like you can't go anywhere without hearing about how every company is using AI. Actually, what they are talking about more often than not is machine learning (ML).

As ML becomes a more ubiquitous tool for problem solving purposes it will inevitably lead to its abuse in the form of Adversarial ML. This can either be algorithms created for malicious purposes or neutral algorithms used for bad.
This week on the InSecurity Podcast, Matt Stephenson speaks with BlackBerry Cylance Data Scientist Michael Slawinski and Sales Engineer Josh Fu about their Black Hat presentation discussing Adversarial Machine Learning. They predict that the next frontier for ML will be towards identification and authentication, and that the application of malicious ML is a lot closer than we think.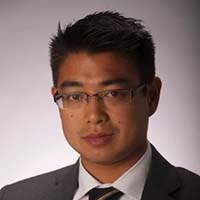 About Josh Fu
Josh Fu (@jfusecurity), CISM, CISSP, is a Security Engineer for Cylance. Josh has experience as a Channel Manager and consultant in cloud infrastructure and as a Sales Engineer in cybersecurity.
Josh founded the West Coast chapter of the International Consortium of Minority Cybersecurity Professionals and has presented in front of industry audiences across the country.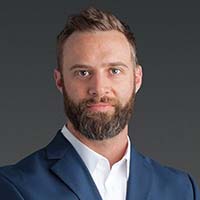 About Michael Slawinski
Michael Slawinski is a data scientist for the BlackBerry Cylance, focusing on deep learning and graph theoretic approaches to malware classification. Previously, Michael spent two and a half years working as a quantitative analyst and modeler in the commercial banking industry.
He earned his B.Sc. and M.A. in mathematics at UCLA and went on to earn a Ph.D. in mathematics from U.C. San Diego in 2011. If you want to dig into more of what Mike is up to, check out his Github.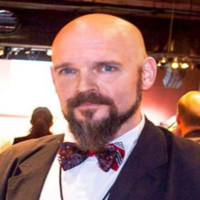 About Matt Stephenson
Insecurity Podcast host Matt Stephenson (@packmatt73) leads the Broadcast Media team at BlackBerry, which puts him in front of crowds, cameras, and microphones all over the world. He is the regular host of the InSecurity Podcast and host of CylanceTV.
Twenty years of work with the world's largest security, storage, and recovery companies has introduced Matt to some of the most fascinating people in the industry. He wants to get those stories told so that others can learn from what has come before.