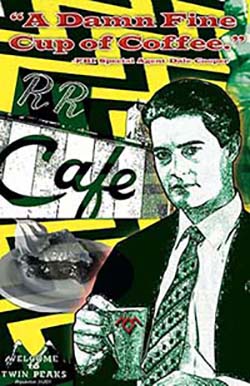 "You know… this is, excuse me, a damn fine cup of coffee. I've had I can't tell you how many cups of coffee in my life, and this… this is one of the best…" ~ Special Agent Dale Cooper, Twin Peaks.
When is the last time you went to work and saw no one drinking a cup of coffee?
Imagine a cybersecurity world where there are no lattes, no PSLs, no nitro cold brews… I know, I know, it's totally science fiction, and the stuff of nightmares. But LaColombe co-founder and CEO Todd Carmichael is here to allay those fears.
When he isn't revolutionizing the coffee industry, he is putting in good works around the country and around the world. Whether it is assisting in rebuilding Haitian coffee farms or working in his area to help his local school district, Carmichael has a lot on his plate.
Did we mention that he holds the world record for the fastest solo trek across Antarctica to reach the South Pole? Yeah. He did that. Now consider our real world…
What if I told you that US coffee drinkers consume about 3 cups a day on average? What if I told you that the US coffee shop market did $45.4 billion in business in 2018 at over 35,000 stores? Did I mention that Pabst Blue Ribbon recently introduced Hard Coffee?
Yeah - coffee really is that important!
This week on the InSecurity Podcast, Todd Carmichael discusses his life-long, globe-spanning journey that includes trekking across Antarctica, a hand-restored sailboat, all seven continents, a hand-blown glass bong that revolutionized the coffee industry, helping to rebuild Haitian coffee farms, and how he hacked the coffee industry because "America deserves a better cup of coffee."
About Todd Carmichael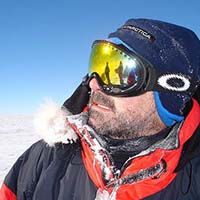 Todd Carmichael's passion to push the U.S. coffee scene forward, alongside his partner and co-founder JP Liberit, launched La Colombe to the forefront of the ethical trade movement where they regularly dabble in new terrain, invent ground-breaking new brewing devices, and beverages such as the first ever Draft Latte. He is also the host of two Travel Channel series, Dangerous Grounds and Uncommon Grounds.
A passionate crusader for social and ecological causes, Todd has a decades-long history of undertaking self-supported treks into challenging environments. He's visited nearly half of the world's countries, crossed large parts of the Sahara, Gobi Desert, Namib Deserts and others on foot. He is also the first American to solo trek across Antarctica from the coast to the South Pole, establishing a world record speed of 39 days, 7 hours, and 49 minutes.
Oh, and in 2018, he was the 46th Coolest Dad in the world. Just saying…
Married to singer songwriter Lauren Hart, the couple have expanded their family by adopting three beautiful girls and a baby boy from Ethiopia. Todd is also an author and contributor to the Huffington Post and Esquire Magazines.
About Matt Stephenson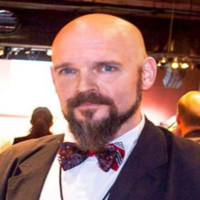 Insecurity Podcast host Matt Stephenson (@packmatt73) leads the Security Technology team at Cylance, which puts him in front of crowds, cameras, and microphones all over the world. He is the regular host of the InSecurity Podcast and host of CylanceTV.
Twenty years of work with the world's largest security, storage, and recovery companies has introduced Matt to some of the most fascinating people in the industry. He wants to get those stories told so that others can learn from what has come before.