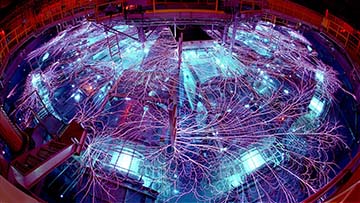 "The Internet is not something that you just dump something on. It's not a big truck. It's a series of tubes…" ~ Former Senator Ted Stevens, 2006.
And the picture included here is not a photo of the Internet, in case you were wondering.
Do we really want to trust that our elected officials have the slightest idea of what to do with regards to cybersecurity? Whether it is election meddling, attempts to hack voting infrastructure or continued data breaches of personnel records, this is territory that needs detailed research and expert analysis.
The current administration proposed an overall federal cybersecurity budget of $17.4 billion, which is an increase from the estimated $16.6 billion in fiscal 2019. Under this proposal, civilian agencies overall would receive $7.79 billion, which is roughly 1.5 percent below current levels.
If that number seems odd, that's an astute observation considering how much attention cybersecurity is attracting. However, it could have been worse given the current administration's general desire to trim civilian agency spending overall - the White House is proposing to reduce all non-defense spending by five percent.
With just a little bit of focus, we can discern that an agency was more likely to receive an increase in funding if it works in national security in some way. Cybersecurity efforts at the Departments of Energy, Justice, and State all saw increases of seven percent or more.
Cyber programs at the Office of Personnel Management, which is under close scrutiny for how it protects (or doesn't) the data of federal employees, saw a four percent increase to $47 million. You may recall the famous OPM data breach a few years back that resulted in over 21 million records being compromised.
In this episode of the InSecurity Podcast, Matt Stephenson welcomes ICIT Executive Director Parham Eftekhari for a chat on what is happening in Washington, DC when it comes to policies on cybersecurity. We take a look at the key pillars of technology, budget, lobbying and partisan politics around proposed legislation. Wanna drain the swamp? Take a listen first…
About Parham Eftekhari
Parham Eftekhari (@icitorg) is the Executive Director of the Institute for Critical Infrastructure Technology (ICIT), the nation's leading cybersecurity Think Tank whose mission is to improve the resiliency of the country's sixteen critical infrastructure sectors and empower generations of cybersecurity leaders.
Leveraging 15 years of technology industry experience, Parham advises the world's top public and private sector cybersecurity leaders, manages strategic alliances, executes business strategies, and builds meaningful thought leadership and educational programs.
Parham has organized, led, or contributed to over 100 cybersecurity briefings and events at institutions including the US Congress, at TEDx, on C-SPAN, and at the World Bank, and he regularly speaks to the media on cybersecurity issues.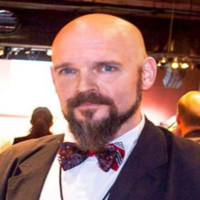 About Matt Stephenson
Insecurity Podcast host Matt Stephenson (@packmatt73) leads the Security Technology team at Cylance, which puts him in front of crowds, cameras, and microphones all over the world. He is the regular host of the InSecurity Podcast and host of CylanceTV.
Twenty years of work with the world's largest security, storage, and recovery companies has introduced Stephenson to some of the most fascinating people in the industry. He wants to get those stories told so that others can learn from what has come before.