Introducing BlackBerry Intelligent Security: Adaptive Security and AI to Protect Mobile Endpoints
Introducing BlackBerry Intelligent Security: Adaptive Security and AI to Protect Mobile Endpoints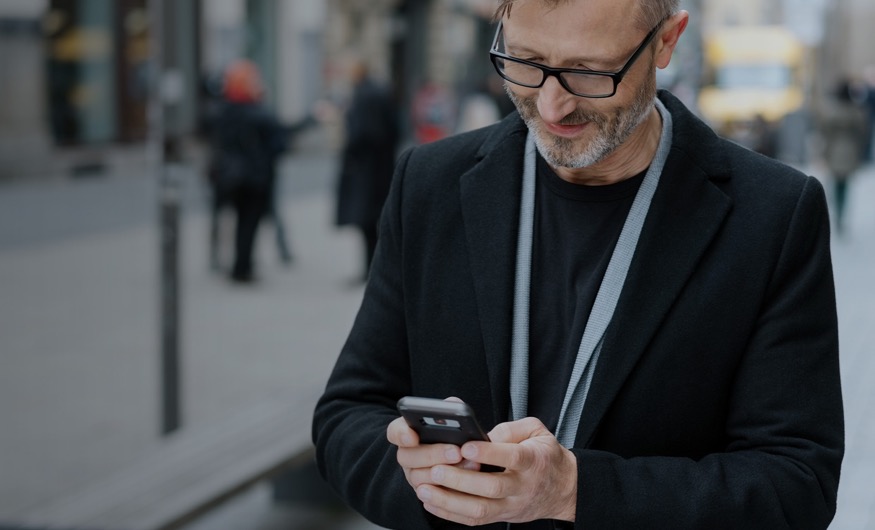 Wouldn't it be nice if your security policies had the ability to relax when you are at the office or other trusted spaces, then snap to attention automatically if you are traveling to a higher-risk location?
If they could recognize independently that regulatory requirements changed because you are traveling, and adjust the policies to match where you are?
Or could autonomously sense when something is amiss with how your devices or applications are being used, then lock them down before they can be leveraged for malicious purposes?
Wouldn't that be nice? BlackBerry® Intelligent Security delivers all that and more within zero trust environments.
The Evolution of AI and Analytics-Driven Security
Well, in the early days of mobile device management (MDM), organizations would manage security policies for large distributions of devices by pushing a security profile out to each individual endpoint. This worked fine until users began bringing their own devices to work, presenting a new problem: how can you do device management if you don't own the devices?
The BlackBerry® Dynamics™ platform pioneered the means to wrap security around any business application and then use a similar push-mechanism to roll security policies out beyond the device into the application layer, an approach that commonly became known as Mobile Application Management (MAM). Security and IT teams were enamored with this cutting-edge management breakthrough, inspiring other technology vendors to follow BlackBerry's lead by adopting this unique approach.
Today, we face another critical issue in MDM that needs to be overcome: with so many devices requiring access to an organization's network, continuing to rely on people to manually push security policies out to those devices is no longer an effective approach.
Now there is a better way to manage endpoint security policies, one that leverages AI and machine learning – and once again it is an innovative BlackBerry solution that is leading the industry in the right direction.
Introducing BlackBerry Intelligent Security, an advanced solution  built on the BlackBerry Spark™ platform that intelligently administers and enforces security policies across all of an organization's endpoints by way of AI and analytics-driven contextual attributions.
Continuously Inform Security and Regulatory Policies on Every Device
The analytics and spatial data generated by BlackBerry Intelligent Security is used to identify behavioral and location patterns to determine certain risk factors, continuously generating a risk score that informs security policies on devices to ensure the best security and compliance posture possible while maintaining a nondisruptive end-user experience.
The risk score determines what level of access should be granted to any device or application at any given moment, dynamically adapting security requirements for the devices and the applications they are running without impacting performance. It can proactively detect anomalous behavior and prevent potentially malicious activity in accordance with an organization's security and regulatory policies instantaneously on any device anywhere in the world.
This game-changing technology is built on the same highly secure, trusted, and extensible Platform-as-a-Service (PaaS) solutions already deployed by thousands of BlackBerry customers. It does not require any new infrastructure of any kind, and it can work with existing third-party infrastructure like external IDPs or applications.
BlackBerry Intelligent Security dynamically adapts the security requirements of protected devices and apps to every user's real-world experience through:
Current Features
Behavioral location: examining the frequency and patterns of users based on predictive analysis of anonymized location data to determine a location-based risk score
Network Trust: Determining the frequency of network use and adjusts security dynamically based on that profile
Pending Features
Time and Usage Anomalies: Generating a contextual risk score based on learning how and when authorized users normally access data
Device and Application DNA: Recognizing whether the device and apps are compliant and up to date then adjusting security policies based on that unique profile
Free Your Employees to Work Securely Anywhere at Anytime                                  
BlackBerry Intelligent Security can do all this and more while providing the same high level of trust you have always relied on to ensure your security posture is maximized without having to compromise user experience, mobility, or productivity.
Contact us to learn how you can leverage BlackBerry Intelligent Security to transform your organization's workforce securely.