Webinar: The Power of 2:
How Automated Threat Hunting & ATT&CK Can Work Together
Many organizations are so busy responding to and remediating indents that they don't have the time, resources or framework for being proactive and searching for these threats. Automation (artificial intelligence or machine learning) can provide actionable intelligence quickly without being a resource drain. Pairing automation with a threat hunting framework like the MITRE ATT&CK can help to build an overarching strategy for addressing this critical area.
Join BlackBerry Cylance and (ISC)² for a discussion on how to better and more quickly identify malicious behaviors and how a model of continuous improvement can benefit an organization.
About the Speaker: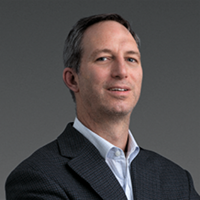 Jason Bevis (@HackersAgents), VP Global Threat Hunting and International Services

Jason is responsible for overseeing and driving worldwide delivery and growth of BlackBerry Cylance's Managed Threat Hunting and International Consulting's prevention-based services. Jason helps bring a world class 24x7 managed solution to enable BlackBerry Cylance's EDR platform suite. He also collaborates with the executive team to build and maintain a pipeline of strategic partners that can help increase BlackBerry Cylance's footprint in a variety of industries and geographies and enhance the organization's position as a market leader in threat prevention technology and services.
Jason provides thought leadership on incident response, security program management, cybersecurity risk quantification, and overall cybersecurity strategy. He also provides the overall strategic direction and enables sales efforts for a team of world-renowned cybersecurity experts that deliver core services in Industrial Control Systems, Red Team Services, Incident Containment and Forensics, IoT and Embedded Systems Security, ThreatZERO Services, and Education.