Back in November of 2018, BlackBerry announced it had entered into an agreement to acquire Cylance. The announcement was met with optimism from a wide range of outlets:
-"The combination of BlackBerry's endpoint management tools and Cylance's products could help to make the company a one-stop shop of sorts in the device protection and security market..." - Forbes
-"$1.4bn match made in heaven..." - The Register
On February 21st of this year, BlackBerry announced that it had completed the acquisition. The new iteration of BlackBerry Cylance made a soft opening at RSA, but the real debut was in August at Black Hat.
There have been many changes over the past 10 months, some more significant than others. The question on the mind of many is: so how is the integration going?
This week on the Insecurity Podcast, Matt Stephenson gets the rare chance for a raw one-on-one conversation with BlackBerry Cylance Chief Operating Officer Dave Castignola. Dave is an industry veteran who was on the front lines of the RSA breach back in the day, and has been involved at the highest levels throughout the BlackBerry/ Cylance integration process.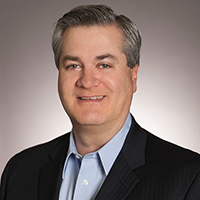 About Dave Castignola
David Castignola (@davecastignola) is the Chief Operating Officer at BlackBerry Cylance.
Prior to joining Cylance, Dave was Chief Revenue Officer and Executive Vice President of Worldwide Sales at Optiv.
No stranger to the sales game, Dave closed out nearly two decades at RSA as the Senior Vice President of Worldwide Sales.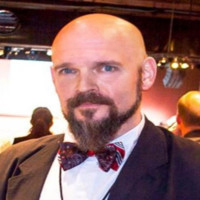 About Matt Stephenson
Insecurity Podcast host Matt Stephenson (@packmatt73) leads the Broadcast Media team at BlackBerry, which puts him in front of crowds, cameras, and microphones all over the world. He is the regular host of the InSecurity podcast and host of CylanceTV.
Twenty years of work with the world's largest security, storage, and recovery companies has introduced Matt to some of the most fascinating people in the industry. He wants to get those stories told so that others can learn from what has come before.