Webinar: CylanceGUARD Threat Hunting Intelligence Briefing
In July, BlackBerry Cylance introduced CylanceGUARD™, a managed detection and response (MDR) solution that leverages our security experts and industry-leading native AI platform to provide continuous threat hunting and monitoring.
Join us as Jason Bevis, BlackBerry Cylance Vice President, MDR, and Dave Cundiff Senior Director CylanceGUARD, share details of the intelligence and methodology-based processes our security experts use to identify an adversary actively engaged in one or more stages of the kill chain.
Among other topics, Jason and Dave will discuss:
The intelligence and methodology-based processes our threat hunters utilize to identify potential attackers
How these threats are mapped to stages of the kill chain
How CylanceGUARD minimizes MTTD (Mean Time to Discovery) and MTTR (Mean Time to Response)
Discover how CylanceGUARD's unified threat hunting, detection, and response approach to cyber defense enables in-house security teams to focus on proactive security initiatives rather than on reactive detect and respond.
ABOUT THE BLACKBERRY CYLANCE PRESENTERS: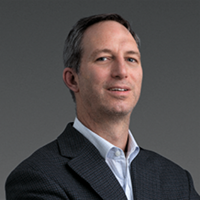 Jason Bevis has extensive experience in cybersecurity MDR solutions, incident response, risk management and automation products. He has worked for top security companies such as BlackBerry Cylance, FireEye-Mandiant, Foundstone-McAfee, and KPMG Consulting. He has over 20 years' experience and is a veteran of multiple start-ups that have been public. He is a member of the InfoTech Research Group hall of fame, a cybersecurity adviser to Rutgers Certificate program, and has served as a forensics judge at NYU CSAW annual conference on several occasions. Jason brings a unique quality of both in-depth security knowledge and product engineering that powers BlackBerry Cylance.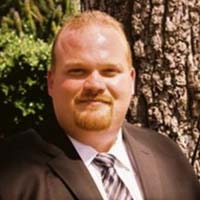 Dave Cundiff leads the team that performs the deployment and operationalization of BlackBerry 's CylancePROTECT® product in customer environments. Dave has architected and implemented solutions as a trusted advisor in a myriad of industries and brings this experience to the ThreatZERO™ team to provide BlackBerry Cylance customers with best in class service.

Earn One CPE Credit When You Attend

This webinar is eligible for your continuing professional education credit. Attendees in the International Information System Security Certification Consortium (ISC)2 Program will earn one credit for attending this webinar.