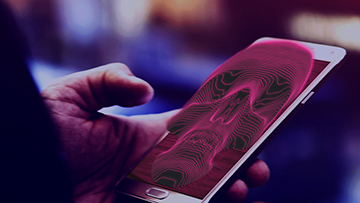 Until now, the public's exposure to mobile phone malware has been dominated by news about the privately run "greyware" vendors, including Gamma Group, Hacking Team, and NSO.
Their commercial smartphone spyware seems to inevitably end up in the hands of autocrats who use it to hamper free speech, quash dissent, or worse. Consumers of these news stories are often left with the impression that mobile malware is just something paranoid dictators purchase for use within their own borders in luddite countries few people can find on a map. It is not.
In a new report, Mobile Malware and APT Espionage: Prolific, Pervasive, and Cross-Platform, BlackBerry researchers reveal what the focus on those groups has overshadowed: several governments with well-established cyber capabilities have long ago adapted to, and exploited, the mobile threat landscape for a decade or more.
In this context, mobile malware is not a new or niche effort, but a longstanding part of a cross-platform strategy integrated with traditional desktop malware in diverse ways across the geopolitical sphere.
This week on the Insecurity Podcast, Matt Stephenson has a chat with BlackBerry Chief Evangelist Brian Robison about the scourge of mobile malware and how the threats that come from attacking mobile devices are different, and thus require a different mindset when it comes to securing those devices and your network.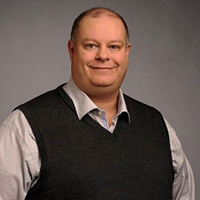 About Brian Robison
Brian Robison has over 20 years of cybersecurity experience. As Chief Evangelist at BlackBerry, he is focused on educating and inspiring the world. Robison hosts live Hacking Exposed events where he demonstrates the tools and techniques of real-world threat actors.
Brian is a regular speaker at industry events such as RSA, Black Hat, thought leadership forums like ISC2 Think Tank, and is highly sought after to speak at partner events.
Prior to joining BlackBerry, Robison worked to defend organizations from mobile security threats —three years as a Director at Citrix XenMobile and two driving enterprise strategy at Good Technology.
Brian also spent over six years at McAfee with a special focus on end-point security leading efforts to modernize ePolicy Orchestrator. During this time, he also managed vulnerability and policy compliance solutions. His early career ranges from a six-year period with Tripwire, Inc. to cutting his professional teeth in consumer electronics at Diamond Multimedia.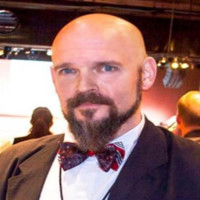 About Matt Stephenson
Insecurity Podcast host Matt Stephenson (@packmatt73) leads the Broadcast Media team at BlackBerry, which puts him in front of crowds, cameras, and microphones all over the world. He is the regular host of the InSecurity podcast and host of CylanceTV.
Twenty years of work with the world's largest security, storage, and recovery companies has introduced Matt to some of the most fascinating people in the industry. He wants to get those stories told so that others can learn from what has come before.