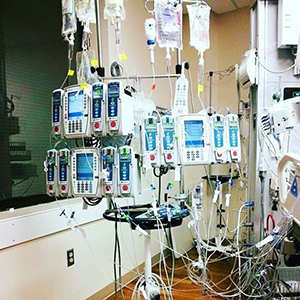 I was feelin' so bad,
I asked my family doctor just what I had,
I said, Doctor…
Mr. M.D. …
Now can you tell me, tell me, tell me,
What's ailin' me?"
~Good Lovin'; The Rascals, 1966
What if I told you that, according to the 2018 Horizon Report from Fortified Health Security, 100 percent of web applications connected to critical health information are vulnerable to cyberattacks?
A study by Varonis estimates that the loss of data and related failures will cost healthcare companies nearly $6 trillion in damages in the next three years. Meanwhile, ISACA reports that 27% of healthcare firms say they are unable to find candidates to fulfill cybersecurity roles
This week on the Insecurity Podcast, Matt Stephenson speaks with cybersecurity expert Dr. Saif Abed, founder of AbedGraham and Clinical Cyberdefense Systems, and an actual medical doctor! Why would someone leave the calm world of the ICU for the chaos of securing a data center? Take a walk with Dr. Abed to learn about his journey from healing patients to keeping patient data safe and secure worldwide.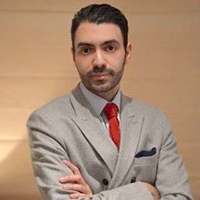 About Dr. Saif Abed

Dr. Saif Abed (@Saif_Abed) is a medical doctor and a healthcare cybersecurity/national security expert. He is a recognised subject matter expert within all sub-sectors of healthcare IT, with a primary field of specialisation in cyber-warfare and crime targeting public sector healthcare systems.

He is currently a Founding Partner and Director of Cybersecurity Services at AbedGraham, Europe's leading exclusively clinically based healthcare cybersecurity consultancy.

He is also the CEO of Clinical Cyber Defense Systems, a Boston-based cybersecurity analytics company supporting U.S. healthcare providers to derive clinical and business insights from technical security data.

Dr. Abed holds additional roles as an independent expert for the European Commission's Horizon 2020 programme with a focus on healthcare and cybersecurity, and as an expert for the World Health Organisation's Digital Health Technical Advisory Group. He is regularly invited to contribute content and thought leadership for national media outlets, healthcare technology articles and global security events, and was recognised as an award-winning researcher in the field of oculo-plastic surgery whilst a trainee at St. George's Hospital Medical School, London.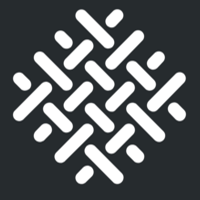 About AbedGraham

AbedGraham (@AbedGraham) is a leading, clinically based, European health IT and cybersecurity consultancy that provides advisory services for large technology infrastructure suppliers and government agencies that are involved in, or are responsible for, the digital transformation of healthcare systems.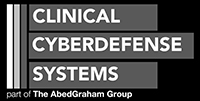 About Clinical Cyber Defense Systems

Clinical Cyber Defense Systems (@CyberClinical) is a U.S. developer of cybersecurity analytics and visualization platforms for healthcare providers. CCDS is headquartered in Boston, Massachusetts, and is composed of a team of pioneering physicians, security architects and data scientists.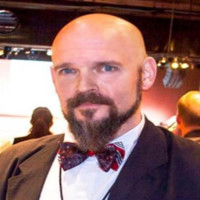 About Matt Stephenson

Insecurity Podcast host Matt Stephenson (@packmatt73) leads the Broadcast Media team at BlackBerry, which puts him in front of crowds, cameras, and microphones all over the world. He is the regular host of the InSecurity Podcast and host of CylanceTV.
Twenty years of work with the world's largest security, storage, and recovery companies has introduced Matt to some of the most fascinating people in the industry. He wants to get those stories told so that others can learn from what has come before.