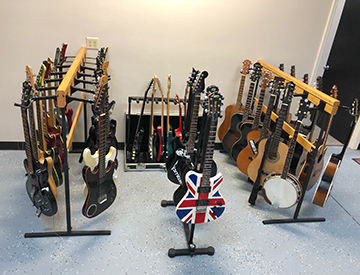 In the IT world, our instruments are laptops, tablets and smartphones, and our performance venues include data centers and server rooms.
Imagine a world where the creation, maintenance and repair of our most important tools was the most overlooked part of the industry.
Imagine a world where most people actually believed that the talented sales and marketing people built their own machines and not only kept them running at top optimization, but also were responsible for the innovation that created The Next Big Thing.
While there are definitely those types in our industry, the real unsung heroes are usually the folks down in the trenches of the data centers and the recipients of the helpdesk tickets we open.
In the music world, it's no different. When we see or hear Jack White or Kerry King melting our brains on stage, they are not the only ones responsible for the art they create. There is a whole army of roadies, guitar techs, stagehands, soundboard operators, and so many others who labor in anonymity behind the scenes in order to bring a band and their performance to life.
Hey you, in the data center… sound familiar?


This week on the InSecurity Podcast, Matt Stephenson has a chat with John Theisen, founder of the El Camino School of Music, Repair and Technology, a new school in Central Florida that is not just about making music but making and repairing the things we use to make music. What does this have to do with IT? Any time you hear a guitar played through an amp, think of a laptop connecting to a server - guitar techs truly are the 'helpdesk' of the music world!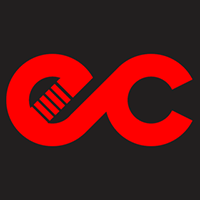 About El Camino School
El Camino School (@elcaminoschoolusa) is a community-based music school offering a wide variety of courses, lessons, guest lectures and events. One of the main focuses at El Camino School is trade-based learning, and developing the next generation of touring technicians, but that's not all.
The school's primary objective is to create true collaboration with the community and local music industry in order to impart knowledge for those seeking to further their understanding, careers or hobbies. They also aim to educate current and aspiring musicians on how the music is created before the artists even strike a string. This includes everything under the surface in creating music from guitar circuitry to the inner workings of a guitar amp or effects pedals. Musicians that understand how it all works are more likely to succeed in their craft.
The vision is to bring people together to grow in and around the music, and within the music. Aside from the technical aspects of music production, El Camino offers Music Therapy, a course that focuses on community building, wellness, and self-empowerment through music. The creation of music, moving to music, and even listening to music can do wonders when dealing with those with cognitive, emotional, and even physical conditions. El Camino School also provides music therapy to bridge the gaps between its students and the world around them.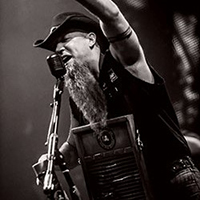 About John Theisen
John Theisen is the founder of El Camino School. He is a longtime contributor to the local Orlando music scene, has had a love for music and a great amount of respect for the people that make the show possible behind the scenes.
Aside from being a musician, he has been a community fundraiser and arts administrator for over a decade. Theisen's vision was to create a space that helps inspire and empower others through learning.
This school is a community space where people can come together and learn from other professionals on their journey to becoming an integral part of the future in music.

Moving to Central Florida in 1999, John attended the University of Central Florida and graduated with a degree in Cinema Studies, Film Theory and Mass Communication. He went on to become Head of Operations at the DMAC (Downtown Media Arts Center) where his passion for working for the greater community was sparked.
When John isn't founding schools or contributing to the local art and music scene, he is the lead singer and washboard player (!) of the legendary Bloody Jug Band.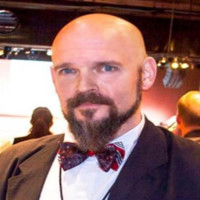 About Matt Stephenson
Insecurity Podcast host Matt Stephenson (@packmatt73) leads the Broadcast Media team at BlackBerry, which puts him in front of crowds, cameras, and microphones all over the world. He is the regular host of the InSecurity Podcast and host of CylanceTV.
Twenty years of work with the world's largest security, storage, and recovery companies has introduced Matt to some of the most fascinating people in the industry. He wants to get those stories told so that others can learn from what has come before.