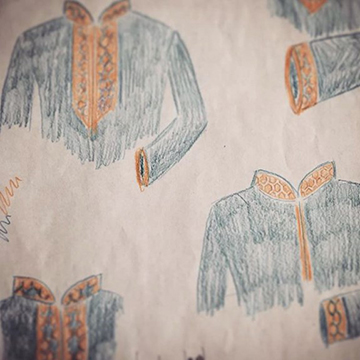 Have you ever been to India? If so, this is the podcast for you…

Here are some things you may or may not be familiar with:
There are over 31 million non-resident Indians (NRIs) or Persons of Indian Origin (PIOs) living outside of India across the world. Over 7 million NRIs or PIOs live in the U.S., the U.K., and Canada.
The Indian wedding market is estimated at $50 billion, making it the world's second-largest (after the $70 billion U.S. market) and it's growing at an estimated rate of 20% year over year.
But, as some would point out, the traditional clothing one wears in an Indian wedding - while spectacular - is just not that comfortable. When a southeast Asian engineer from the midwestern U.S. met an Indian entrepreneur from Austin Texas, they decided it was time for a change.
This week on the InSecurity podcast, Matt Stephenson sits down with the founders of Haathi Cloth for a discussion about Kurtas and pajamas. What in the world does this have to do with cybersecurity and technology? Have you ever been in a data center where the pressure is on and it's hot? Like, really hot? Now try going to an Indian wedding in the summer. This was a system ripe for a Red Team style hack….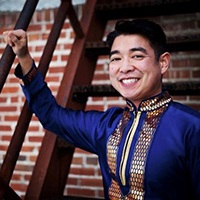 About Josh Fu

Josh Fu (@jfusecurity), CISM, CISSP, is a Security Engineer for Cylance. Josh has experience as a Channel Manager and consultant in cloud infrastructure and as a Sales Engineer in cybersecurity. Josh founded the West Coast chapter of the International Consortium of Minority Cybersecurity Professionals and has presented in front of industry audiences across the country.
When he isn't too busy protecting the world from cybercriminals and other miscreants, he finds the inefficiencies in other systems, which lead to the creation of Haathi Cloth.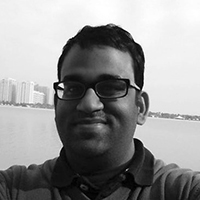 About Samit Shah

Samit Shah is a serial entrepreneur who can't look at a problem and not try to find a solution.
He is currently involved as founder of 3 different companies: Haathi Cloth, Persource and Evolve Energy.
These companies are about as far apart on the spectrum of what businesses do that they almost don't even belong on the same chart. Where they intersect is with Samit.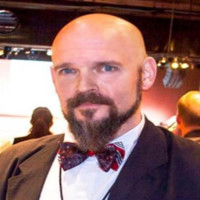 About Matt Stephenson

Insecurity Podcast host Matt Stephenson (@packmatt73) leads the Broadcast Media team at BlackBerry Cylance, which puts him in front of crowds, cameras, and microphones all over the world. He is the regular host of the award-winning InSecurity Podcast and host of CylanceTV.
Twenty years of work with the world's largest security, storage, and recovery companies has introduced Matt to some of the most fascinating people in the industry. He wants to get those stories told so that others can learn from what has come before.