Webinar: Neutralizing Today's Cyber Threats with BlackBerry Cylance
Witness the power of prevention-based cybersecurity as BlackBerry Cylance shuts down a cyber threat pulled directly from today's headlines.
As we continue this webinar series, BlackBerry Cylance Professional Services Senior Director Sig Murphy will perform a demonstration of our security tools. Discover how BlackBerry Cylance uses artificial intelligence (AI) to protect systems from legacy, contemporary, and even future threats.

At BlackBerry Cylance, AI is the foundation of our security technology. Our highly trained AI prevents known malware and offers a predictive advantage over new, zero-day, and future threats. Our automated security agents give your team more time to focus on what matters most: the success of your business.
Don't take our word for it, come see for yourself.
ABOUT THE SPEAKER: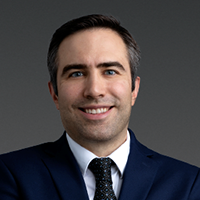 Sig Murphy, Senior Director, Professional Services
Sig is responsible for overseeing all BlackBerry Cylance incident response engagements and forensic work in the Western and TOLA regions of North America. He is also responsible for providing support to our clients' executives and decision makers to ensure that they are empowered to handle any cybersecurity challenges. This includes support before, during, and after a cybersecurity incident.
Prior to joining BlackBerry Cylance, Sig served as Vice President of Services for Fidelis Cybersecurity where he was responsible for the success of Fidelis' cybersecurity engagements. In that role, Sig served as the project lead for many high-visibility incident response matters, including the TJX intrusion, the 2016 DNC breach, and a breach at a major U.S. stock exchange. Prior to joining Fidelis, Sig served at the DoD Cyber Crime Center (DC3) for 12 years.