Webinar: Preventing Retail Fraud and Data Theft With AI
As we gear up for the holiday season, retail organizations need to protect the integrity of transactions, customer data, and their networks from targeted cyberattacks.
Discover how innovative retailers are using artificial intelligence (AI) to secure their data and prevent fraud. Now available on-demand:
Our guest speaker, Senior Advisor of Cyber and Global Payment Security Ingrid Beierly, who works in the Privacy and Data Security Group at Manatt, Phelps & Phillips, LLP, will share her insights on current payment card industry trends and attack techniques. She will present alongside with BlackBerry Cylance security experts Senior Director Professional Services Sig Murphy and Incident Response Consultant Principal Dave White.

This informative webinar will cover:

Retail trends and the threat landscape

Case studies
Best practices and recommendations for preventing fraud and data theft

About the Speakers: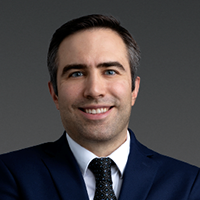 Sig Murphy
Senior Director, Professional Services, BlackBerry Cylance
Sig is responsible for overseeing BlackBerry Cylance incident response engagements and forensic work in North America. He is also responsible for providing support to our clients' executives and decision makers to ensure that they are empowered to handle any cybersecurity challenges. This includes support before, during, and after a cybersecurity incident. Sig previously worked at Fidelis and the DoD Cybercrime Center (DC3; IA and CI).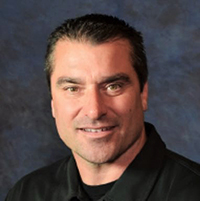 Dave White
Principal Consultant, Incident Response and Forensics, BlackBerry Cylance
With over 15 years, Dave currently conducts complex digital forensics and incident response investigations. In addition to this, he also serves as the Forensics Lab Manager, responsible for maintaining and equipping the forensics lab with hardware, software, chain-of-custody processes, and both digital and physical evidence storage. Dave previously worked with the FBI, DHS, and DOJ.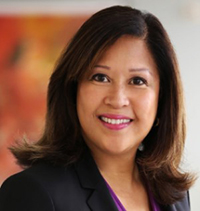 Ingrid Beierly
Senior Advisor, Cyber and Global Payment Security, Privacy and Data Security Group, Manatt, Phelps & Phillips, LLP
As a senior security risk business leader with a record of achievement in payment data security, Ingrid has led successful efforts to mitigate global payment risk and cybersecurity data compromises for impacted entities. Ingrid previously served as a global forensic and cyber-intelligence business leader with a major credit card company for over a decade. As both analyst and advisor, she spearheaded global computer forensic investigations impacting credit card members, merchants and service providers, providing insight on fraud investigations, data security compromises and compliance preparation.

You can learn more about Manatt, Phelps & Phillips by visiting their LinkedIn, Facebook, or Twitter.