Awingu is a unified workspace that offers a highly secure and audited access to your company files and legacy, web and SaaS applications in a browser-based workspace, accessible via any browser, on any device. Recently, Awinu partnered with BlackBerry to allow additional functionality to users.

With your Awingu workspace available via the BlackBerry secure browser, you will now have access to your entire company backend offering - things like hosted and shared desktop solutions, including WVD for example, published applications, various data sources, SaaS apps, collaboration features, and more.
In this video, Awingu CMO Arnaud Marlière breaks down all the cool things that Awingu is doing in the VDI space to help you manage and secure your unified workspace.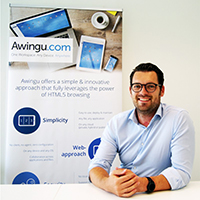 About Arnaud Marli

Arnaud Marlière (@arnaudmarliere) is the Chief Marketing Officer at Awingu, where he is in charge of strategic Partnerships and the Country Manager UK & North America. Awingu develops software to simplify enterprise mobility and liberate legacy applications. Prior to Awingu, he spent 9 years as Belgacom as Head of BeCloud Solutions and SME of IT Solutions & Strategy.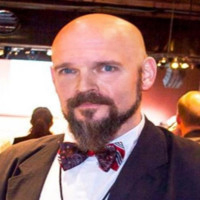 About Matt Stephenson
Insecurity Podcast host Matt Stephenson (@packmatt73) leads the Broadcast Media team at BlackBerry, which puts him in front of crowds, cameras, and microphones all over the world. He is the regular host of the InSecurity podcast and host of CylanceTV.
Twenty years of work with the world's largest security, storage, and recovery companies has introduced Matt to some of the most fascinating people in the industry. He wants to get those stories told so that others can learn from what has come before.
Every week on the InSecurity Podcast, Matt interviews leading authorities in the security industry to gain an expert perspective on topics including risk management, security control friction, compliance issues, and building a culture of security. Each episode provides relevant insights for security practitioners and business leaders working to improve their organization's security posture and bottom line.

Can't get enough of InSecurity? You can find us at ThreatVector InSecurity Podcasts, iTunes/Apple Podcasts and GooglePlay as well as Spotify, Stitcher, SoundCloud, I Heart Radio and wherever you get your podcasts!