According to our friends at Ponemon, in a 24-month period, a business has a one-in-four chance of being hit with a significant security incident.
A separate study shows that nearly 75% of businesses do not have an established incident response (IR) strategy that is applied consistently across their organization.
In a crisis situation, the most scarce and precious resource a CISO has is time. How a CISO implements his or her OODA Loop can make or break a company and their career.
What if you are a small-to-medium sized business who does not have a traditional C-suite structure or security team? Or, what if you are a CISO and all eyes are on you? Will you be ready? Are you ready now?
In this episode of the InSecurity Podcast, Matt Stephenson chats with Side-Channel Security co-founder and former CISO Brian Haugli. Brian has been around the CISO block more times than most and is the host of the #CISOLife series on YouTube. He is leading the charge to bring enterprise-level CISO talent to mid-market companies in order to protect their business and keep the bad guys out.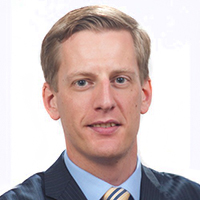 About Brian Haugli
Brian Haugli (@BrianHaugli) is a Co-Founder and Partner at SideChannel Security. He is also the creator and host of #CISOLife on YouTube.
Viewed as a "full stack CISO", he is an executive security leader and mentor focused on building high performance security teams, deploying effective operating models, and delivering risk management capabilities for global, domestic, and local enterprises.
Brian has held senior advisory and practitioner roles within the Department of Defense (DoD), the Intelligence Community and Fortune 1000 companies. He has been recognized as a NIST expert, specifically with the Cyber Security Framework (CSF) and 800-53, and for industrial control systems and operational technologies.

He is also a firm believer that the small and mid-market companies deserve security guidance and realistic capabilities, just the same as large organizations.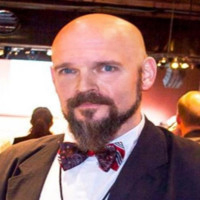 About Matt Stephenson
Insecurity Podcast host Matt Stephenson (@packmatt73) leads the Security Technology team at Cylance, which puts him in front of crowds, cameras, and microphones all over the world. He is the regular host of the InSecurity Podcast and host of CylanceeTV.
Twenty years of work with the world's largest security, storage, and recovery companies has introduced Stephenson to some of the most fascinating people in the industry. He wants to get those stories told so that others can learn from what has come before.