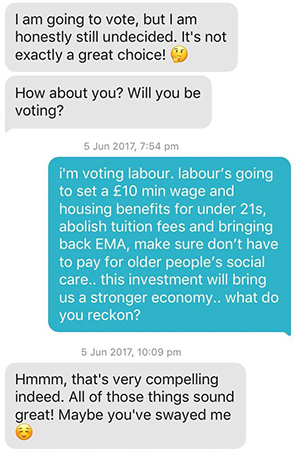 When you talk to someone online, how can you actually be sure it's a person?
In the summer of 2017, a group of political activists in the UK figured out how to use Tinder to attract new supporters.
They understood how the platform worked and how its members tended to use the app. Most importantly, they understood how Tinder's algorithms distributed content, so they built a bot to automate flirty exchanges with real people.
Over time, those flirty conversations turned to politics—and to the strengths of the UK's Labour Party. The bot would take over a Tinder profile owned by a user sympathetic to the Labour party who agreed to the temporary repurposing of the account (see pic on the left).
The bot then sent roughly 40,000 messages, targeting 18-to-25-year-olds where the Labour candidates were running in tight races. While it is not possible to definitively prove whether any voters were swayed by this campaign, what cannot be denied are the results of the election. In several targeted districts, the Labour Party won in tight races.
As part of their victory celebrations, some of the winners gave Twitter shout-outs to the Tinder election bot (This information is courtesy of Philip N. Howard and his article How Political Campaigns Weaponize Social Media Bots from IEEE Spectrum; October, 2018).
Here's the thing though: not all Bots are the same. In fact, not unlike most things in the world, the overwhelming number of Bots perform important, yet perhaps tedious functions that allow people to focus on high-level assignments that truly support agency missions and outcomes.
However, automation is not solely about offloading mundane tasks from humans. Instead, this type of technology creates an environment in which humans and technology not only collaborate to accelerate workflow processes, but also speed up decision-making.
In this episode of the InSecurity Podcast, Matt Stephenson sits down with Ron Jones, Head of Solutions Architecture at Blue Prism. Ron is a builder of Robotic Process Automation. A mouthful, right? You may know them simply as "bots," but they are one of the most misunderstood pieces of technology around. Stick around and Ron will help you understand them a little better…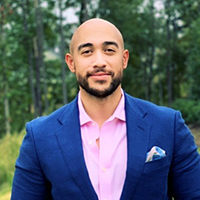 About Ron Jones
Ron Jones (@rgjSP) is an experienced leader specializing in enterprise technology strategy and consulting for the public sector.
Ron currently serves North American Public Sector organizations implementing Blue Prism, the world's most scalable, secure, and proven intelligent automation platform.
Blue Prism was recently named to Fast Company's inaugural list of the Best Workplaces for Innovators – an honor achieved by 50 companies, and they are the only RPA provider and UK-based company to be recognized.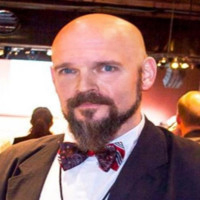 About Matt Stephenson
InSecurity Podcast host Matt Stephenson (@packmatt73) leads the Security Technology team at Cylance, which puts him in front of crowds, cameras, and microphones all over the world. He is the regular host of the InSecurity podcast and host of CylanceTV.
Twenty years of work with the world's largest security, storage, and recovery companies has introduced Stephenson to some of the most fascinating people in the industry. He wants to get those stories told so that others can learn from what has come before.