The ability to run software on mobile devices has evolved rapidly and unevenly. One of the causalities of this imbalanced development is adoption. While companies have moved farther up the chain of mobile maturity, they haven't been able to realize the true benefits of mobile adoption because of one gaping hole: security.
Just look at where mobile security stands today. It's at the top of every company's worry list, and for good reason. Nearly all workers routinely access corporate data from smartphones, which makes keeping sensitive info out of the wrong hands increasingly difficult. The stakes, suffice it to say, are higher than ever for businesses: until the security gap is closed, those who want to take strategic advantage of a mobile-first world, can't.

In this video, host Matt Stephenson speaks with John Aisien, CEO of Blue Cedar Networks, about why the stakes are higher than ever for businesses.
About Blue Cedar

Blue Cedar is the leading mobile app integration platform that answers the critical challenge of securing mobile app deployment for enterprises and government organizations around the world. App developers and leading security service providers view Blue Cedar as the trusted bridge that enables organizations to add custom security services into their apps—making their mobile app security integration platform frictionless — for both custom and popular third-party apps. Blue Cedar's no-code, easy to use, enterprise-grade solutions mitigate risk of data exposure for companies, while saving substantial development hours and IT budget.
Check them out at www.bluecedar.com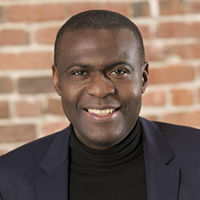 About John Aisien
John Aisien is the CEO of Blue Cedar Networks. He brings a wealth of relevant experience as a successful enterprise software product and go-to-market executive, spanning roles in strategy and IT consulting, and successful stints running multiple functions in emerging, high-growth and large enterprise software firms.
John was most recently the President and COO of Mocana, where he ran go-to-market operations, including sales, marketing, corporate development, product management, and professional services for the Atlas platform business. Before that, he was the VP of Product Management for Oracle Fusion Middleware, which encompasses solutions for mobile application security & platform services for IoT applications, among other application platform technologies.
John joined Oracle in November 2005 as part of its acquisition of Thor Technologies, an enterprise identity and security management software leader. At Thor, he ran marketing, product management & business development, and he was instrumental in re-engineering its branding and positioning, and in establishing and managing its partnerships with RSA Security & Accenture, among others. Prior to Thor, John also completed stints as a strategy and IT consultant at Deloitte Consulting and Gemini Consulting.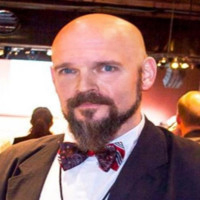 About Matt Stephenson
Insecurity Podcast host Matt Stephenson (@packmatt73) leads the Broadcast Media team at BlackBerry, which puts him in front of crowds, cameras, and microphones all over the world. He is the regular host of the InSecurity podcast and host of CylanceTV.
Twenty years of work with the world's largest security, storage, and recovery companies has introduced Matt to some of the most fascinating people in the industry. He wants to get those stories told so that others can learn from what has come before.
Every week on the InSecurity Podcast, Matt interviews leading authorities in the security industry to gain an expert perspective on topics including risk management, security control friction, compliance issues, and building a culture of security. Each episode provides relevant insights for security practitioners and business leaders working to improve their organization's security posture and bottom line.

Can't get enough of InSecurity? You can find us at ThreatVector InSecurity Podcasts, iTunes/Apple Podcasts and GooglePlay as well as Spotify, Stitcher, SoundCloud, I Heart Radio and wherever you get your podcasts!